Mom Charged, Loses Custody, For Treating Ill Daughter With Marijuana
A woman in Idaho has lost custody of her children as she faces criminal charges for treating her 3-year-old daughter with a marijuana-infused smoothie to treat her sudden onslaught of seizures.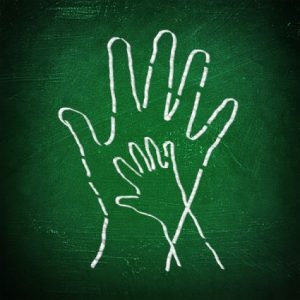 The 23-year-old woman explained later that the marijuana treatment was her last course of action. She has entered a not guilty plea to the misdemeanor charge of causing injury to a minor, who was already taking medicine to treat her bipolar disorder and schizophrenia. Starting in October, the girl started to suffer from acute and repeated seizures. At the time, the girl was going through withdrawals from Risperdal, an antipsychotic medication, and her systems were growing increasingly worse. Her mother made her a smoothie with marijuana to help ease her symptoms and help her calm down – and it worked. According to the Times-News, the girls seizures dissipated within just a half hour.
This might have been the end of it, but later that day, the girl had a doctor's appointment. A blood test indicated she had marijuana in her system. Doctors are mandated reporters and the positive drug test was reported to the state health and social services department. The mother was arrested and charged with the misdemeanor and the state agency removed custody of her children, who are now with her former husband. She now has only supervised visitation rights.
While a number of states have legalized either medical or recreational marijuana – or both – Idaho hasn't approved use of the drug except for some limited medical purposes. Many states only allow children with epilepsy to receive a non-THC versions of cannabis. However, the cannabis this mother administered to her daugher did have THC.
The case underscores the fact that even in states where the drug is legal, it's not legal to give it to children except under very limited circumstances. Parents of children who suffer from serious conditions that may benefit from the use of medical marijuana would do well to consult with an experienced marijuana lawyer to make sure their rights and interests are protected.
A representative with Idaho's health department opined that marijuana with THC can cause brain development issues in children, and thus it is characterized as both unsafe and illegal under state law.
Last year, the governor of Idaho vetoed a proposed measure that would have given parents of children with epilepsy permission to participate in a study of he poetential benefits medical cannabis oil. The governor reasoned the positive effects were "speculative." But of course, that's why such studies are needed, making his decision a classic Catch-22. After vetoing the bill, the governor did issue an executive order that gave up to 25 children suffering persistent seizures access to a non-psychoactive form of the drug.
The mother facing charges told the Times that she does not have regrets in giving her daughter cannabis, saying she knew her little girl would be helped by it – and she was. The girl was pleading with her mother for relief. After her mother gave her the cannabis, the little girl laid down and took a nap.
She has a number of community supporters, who have staged protests at the local court house where she is slated to stand trial in February. Many of the fellow protesters are other parents of children with special needs and disabilities. Some say they want to give cannabis or cannabis oil to help ease their children's symptoms, but they fear the legal consequences.
The Los Angeles CANNABIS LAW Group represents growers, dispensaries, collectives, patients and those facing marijuana charges. Call us at 949-375-4734.
Additional Resources:
Supporters rally around Gooding mom charged for treating daughter with marijuana butter, Nov. 29, 2016, By Tetona Dunlap, The Twin Falls Times-News
More Blog Entries:
Civil Forfeiture Still a Risk Under Arcane Federal Marijuana Laws, Nov. 20, 2016, L.A. Marijuana Lawyer Blog