New Marijuana Not Good for Those Convicted of Past Felony
According to a recent new article from High Times, the new medical marijuana statewide regulations in California may exclude people who have been convicted of marijuana distribution felonies from participating in the medical cannabis industry.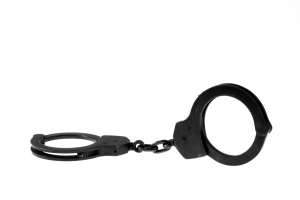 As the article notes, organizations like the NAACP have been arguing for quite some time that the new regulations could prevent many African Americans and Hispanic Americans from entering the now billion dollar industry, as this new regulation could be detrimental to people of every ethnic group who were pioneering entrepreneurs in California medical marijuana's early days, when the legality of growing and selling medical marijuana was very much up in the air.

As our Orange County medical marijuana growers' attorneys can explain, it is not only a fear for those wanting to become involved in the cannabis industry for the first time, but it may mean trouble for those who have been involved in running dispensaries, cooperatives, and grow operations for years. There is, however, still a great deal of ambiguity in the new law as to whether there will be exceptions to the prohibition, or whether people already in business will be forced to close. But it is likely there will be a lot of litigation from people who are not in favor of having their business shuttered.
The most important thing to do if you are in the medical marijuana industry and have a prior drug felony on your record is to speak to an experienced attorney that regularly represents people in your position. Many criminal defense attorneys in our area offer to represent people in the industry, but there is often a difference in the litigation involving regulatory issues in medical marijuana cases and criminal defense issues. You should ask your attorney during consultation about his or her experience representing growers, collective managers, and dispensary owners.
Specifically, the language causing concern is the provision that the Bureau of Medical Marijuana Regulation, with authority vested by the governor, may deny any applicant a license or deny renewal of any existing applicant if that applicant has a felony conviction for possession, sale, or distribution, of a controlled substance. This certainly seems to give the government power to deny a license to an already existing dispensary owner with a past criminal conviction for distribution of marijuana. However, on the other hand, the law says the office may, and not that it must. This may seem like semantics but in the law, may and must have very different meanings as it give the governmental agency discretion on whether or not to deny an applicant's license to participate in the medical cannabis business.
There is also a concern that those in the medical cannabis industry with prior convictions will continue to operate without a license, and this will increase the black market or gray market economy, which is generally present in any issue that is quasi legal. While the general public in California, and now the rest of the nation, continues to support medical marijuana in increased numbers, local police have not stopped enforcing marijuana laws on the books. In the past ten years, the state of California has arrested over 200,000 people on felony marijuana charges, and around 70 percent of those arrested have been convicted.
The Los Angeles CANNABIS LAW Group represents growers, dispensaries, collectives, patients and those facing marijuana charges. Call us at 949-375-4734.
Additional Resources:
California's New Medical Marijuana Regulations Could Exclude Pot Felons, September 17, 2015, High Times, by Mike Adams
More Blog Entries:
New Monthly Delivery Service for High Quality Medical Marijuana in California, July 20, 2015, Riverside Marijuana Criminal Defense Attorney Blog