New Regulations Looking to Limit Some California Medical Marijuana Patients to One Dispensary
Proposed guidelines from Attorney General Kamala Harris could now make it possible for users of medical marijuana in Los Angeles to only belong to one dispensary at a time and for individual police officers to have the authority to determine whether someone is a legitimate patient or not, according to The Examiner.
Medical Marijuana advocates aren't going to stand for it, saying that this will only make it harder for patients to obtain their medicine and easier for cops to improperly arrest them.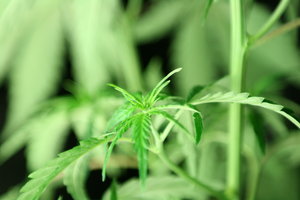 Our Los Angeles medical marijuana attorneys would like residents to know that these guidelines have not been made public yet by the attorney general, but a copy of an April "discussion draft" has been obtained by members of San Francisco's Medical Marijuana Task Force.
This draft consists of a number of guidelines that go further in some areas than those that were issued back in 2008 by Jerry Brown, Harris' predecessor. The Attorney General's office declined to comment on the proposed regulations.
These guidelines influence how cities and counties regulate their medical marijuana dispensaries and how law enforcement agencies should and can treat the operators and their patients.
"I'm first and foremost concerned that people can only be members of one collective," said task force member Shona Gochenaur, the executive director of the Axis of Love medical marijuana activist group. "That doesn't work."
Advocates compare this shop regulation to if residents were only allowed to shop at one grocery store. It doesn't make any sense.
"Officers should use their sound professional judgment to assess the validity of the person's medical use-claim" if they do not have a state ID card. Advocates compare this writing to law enforcement jargon, as if it were written by the officers themselves.
Another concern of the advocates pertains to the restrictions on cultivators. Under these proposed regulations, cultivators would only be able to sell their product to one dispensary. This could lead cultivators to favor large-scale operations over smaller groups.
The industry continues to grow, expand and change with every passing year. Last year, Oakland started exploring large-scale taxable grow operations. Earlier this week, a major crackdown on illegal cultivation of marijuana in Northern California was reported. A number of legal conflicts continue to burden dispensaries in Los Angeles, San Diego and Butte counties.
"[Medical marijuana] is something brand new," said Stephanie Tucker, a spokeswoman for The City's Medical Marijuana Task Force. "As the community evolves, so do some of the best practices."
Currently in San Francisco there are more than 25 permitted medical marijuana dispensaries and more than 10 applications that are pending, according to the Department of Public Health.
Advocates have been in continuous support for industry regulations because they believe that the controls are a way to maintain a legitimate medical industry, address residents' complaints and prevent a federal law enforcement crackdowns. Advocates believe that government officials are taking these regulations too far and are doing nothing more than hurting residents and business owners.

The CANNABIS LAW GROUP is a law firm dedicated to the rights of medical marijuana patients, collectives and growers and has built a reputation for high-powered, aggressive legal representation of the medical marijuana industry in Southern California. Call 949-375-4734 for a confidential consultation to discuss your rights.
Additional Resources:
San Francisco's medical marijuana advocates huff about regulations, by Joshua Sabatini, The Examiner
More Blog Entries:
Medical Marijuana Dispensaries in Garden Grove Now Required to Register with City Council
July 24, 2011
Government Officials Meet to Straighten Out Medical Marijuana Regulations
July 11, 2011