Medical Marijuana Dispensaries in Garden Grove Now Required to Register with City Council
Garden Grove marijuana dispensaries won a huge victory with the decision by city council to drop its ban on marijuana dispensaries. Our Los Angeles medical marijuana attorneys applaud the decision and point to the victory as proof of what can happen when owners and patients stand up and fight for their rights.
As the Orange County Register reported Garden Grove becomes the second city to pass regulations as opposed to bans. The city cited costly litigation as the factor in the change of policy.
Earlier this week, Garden Grove's City Council finalized a decision to require medical marijuana dispensaries to register with the city before opening their business' doors. The City Council is using this new ordinance to help regulate the number of Orange County medical marijuana dispensaries and to regulate where they're able to open up shop. They will not be allowed to operate within residential or school zones, according to The Orange County Register.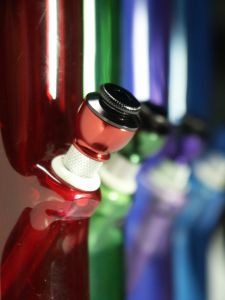 "This way we know who is in our city and where they are located," says City Manager Matthew Fertal. "Once we know that, we will be performing background checks into the individuals who are running these operations."
This is still less than ideal — Our Garden Grove medical marijuana defense lawyers believe state law permits the legal operation of these businesses. But restrictions are better than bans, which will no doubt continue to be challenged. The new ordinance is already in effect and only allows dispensaries that have registered with the city to be eligible for a future permit. There are approximately 30 dispensaries currently operating in the city despite a ban that was passed back in 2008. Those who closed or gave up the fight could be out of luck.
"This is needed for our city to have some control over the facilities and to make sure our children and families are protected from illegal activities," said Councilwoman Dina Nguyen. "Unless we define what is legal or illegal, it will not be possible for police to enforce the law."
The Garden Grove City Council already has the blueprint laid out regarding enforcement efforts of the new ordinance. Dispensaries will be limited along Harbor Boulevard as that area is targeted towards tourists and entertainment.
"With more business licenses, the city will get more revenue," she said. "But you will also need to hire more people to enforce these codes. We've worked hard to keep this environment drug-free. If it has to be done, we better do it right."
Police Chief Kevin Raney says that his crew continues to support the Title 9 recommendation regarding medical marijuana dispensaries in the C-2 zones and to keep them 1,000 feet from residential neighborhoods and school zones. He believes that this new ordinance is an effective way for the city council and local law enforcement to regulate the industry and to continue to support Proposition 215 of the State of California, according to Garden Grove Planning Commission Minutes.
The City Council says that C-2 locations are the most suitable because they're the furthest commercial zones from single-family neighborhoods and they these areas are the most flexible with the greatest number of uses.
"This should be an example for other cities to follow," says Kris Hermes, spokesman for Americans for Safe Access. "The common sense approach is to regulate dispensaries instead of banning them outright, which is a violation of state law."
Cities with bans:
-Anaheim
-Buena Park
-Costa Mesa
-Cypress
-Fullerton
-Huntington Beach
-Laguna Hills
-Laguna Niguel
-Lake Forest
-Mission Viejo
-Placentia
-San Juan Capistrano
-Santa Ana
-Seal Beach
-Tustin
There are also bans in effect in unincorporated areas of Orange County.

The CANNABIS LAW GROUP is a law firm dedicated to the rights of medical marijuana patients, collectives and growers and has built a reputation for high-powered, aggressive legal representation of the medical marijuana industry in Southern California. Call 949-375-4734 for a confidential consultation to discuss your rights.
Additional Resources:
O.C. debate: regulation or ban of pot dispensaries, by Deepa Bharath, The Orange County Register
More Blog Entries:
Thousands Gather at Kush Expo in Anaheim to Support Medical Marijuana in Orange County, Marijuana Lawyer Blog, July 16, 2011
Promises from Obama Administration to Medical Marijuana Industry in Los Angeles Fade Away, Marijuana Lawyer Blog, July 12, 2011
Government Officials Meet to Straighten Out Medical Marijuana Regulations, Marijuana Lawyer Blog, July 11, 2011