New State Senate Bill Would Prohibit Cannabis Advertising
The legalization of recreational marijuana in California has caused massive change in the regulatory framework guiding the industry. Many details remain to be settled. One that has recently come the attention of the state legislature could vastly impact sales for cannabis businesses by imposing advertising restrictions upon them.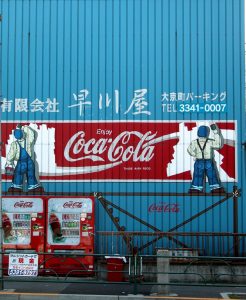 LA Weekly reports that state senator Ben Allen of Santa Monica has introduced Senate Bill 162. This bill would:
Prohibit both medical and non-medical marijuana licensees from advertising or using branded merchandise. Medical cannabis and medical cannabis products could not be advertised on clothing, hats, or other merchandise with the name or logo of the produce.

Limit television advertisements to those periods during which 71.6 percent of the viewing audience is reasonably expected to be aged twenty-one years or older. Advertisers would also have to verify recipients are twenty-one years of age prior to sending direct marketing materials.
The advertising prohibitions illustrate Senator Allen's stated purpose in introducing the bill – to ensure that children are not exposed to information and material about marijuana. But not all Californians agree with the bill's methodology.  
Opposition From the Cannabis Industry
In response to Senate Bill 162, the Sacramento Bee interviewed Nate Bradley, a lobbyist for the California Cannabis Industry Association. Bradley describes the bills as "one of those fear-based, emotional bills that is not fully baked." Indeed, it is difficult to find a correlation between underaged marijuana use and ads which target viewing audiences consisting of only 71.5%  viewers aged over twenty-one. Similarly, California cultivator Ryan Jenneman told LA Weekly that it would be "a misguided mistake to ban cannabis small business owners from advertising and branding" at a time when cultivators are "aggressively working to combat the misinformation and damage caused by the outdated Reefer Madness mentality". This raises the serious question of where the legitimate protection of children ends and the "Reefer Madness mentality" begins.
What This Means for Cannabis Farmers and Customers
While some predictions have Senate Bill 162 passing handily, it is not yet possible to know with certainty what advertising restrictions will be placed upon cannabis businesses in the future. At present, the marijuana industry can best protect itself by preparing for the most restrictive advertising environment. Business plans can should prepared and adapted to alternate methods of marketing. Case studies from other states which have legalized recreational marijuana can help business owners identify which alternative marketing methods are best suited to their needs and offer the best return on investment. Financial reserves should be set aside for period of restricted advertising which lead to decreased sales.
We also recognize that advertising can be a vital part of any business operation, necessary to get the word out about a product or service. However, there are industries (such as tobacco and alcohol) that have thrived despite restrictions. Cannabis farmers face both regulatory obstacles and the challenge of changing business plans to meet the needs of a changing industry. With sound the business planning services of experienced cannabis lawyers, farmers and distributors can be prepared to thrive in California's cannabis industry – regardless of any advertising restrictions.  
The Los Angeles Cannabis Law Group represents growers, dispensaries, collectives, patients and those facing marijuana charges. Call us at 949-375-4734.
Additional Resources:
Is it OK for marijuana businesses to advertise on their merchandise?, June 29, 2017, by Taryn Luna, the Sacramento Bee
More Blog Entries:
California Weighs Marijuana Billboard Ban, January 30, 2017 by Cannabis Law Group