Orange County Marijuana Lawyers Laud Patients' Right Suit
Our Orange County marijuana lawyers have been closely following the news out of Dana Point, which has been one of the many fronts on the war against patients' rights in California.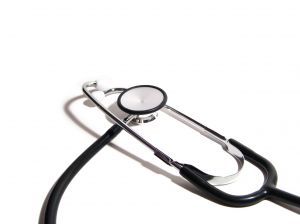 Orange County medical marijuana patients probably know that the Beach Cities Collective has been at the center of the legal tug-of-war. Most recently, an appeals court overturned a decision that would have compelled the marijuana distributor to fork over nearly $2.5 million. Previously, a county court had awarded the city about $7 million against three dispensaries.
We reported on this case in our recent Los Angeles Marijuana Lawyers Blog, and noted that the city forced the dispensary to close its doors last year, after making a host of allegations, claiming the dispensary wasn't operating according to state laws and had broken certain code violations.
Now, however, in an interesting twist, the attorney for the collective is personally suing the city of Dana Point.
He is representing himself and says that with its ban on marijuana dispensaries, Dana Point is is infringing on his rights as a patient. He is seeking repeal of the city's band, and a formal declaration of whether medically-prescribed marijuana is a form of health care that falls under the umbrella of the state's Health Care Decisions Law of 2000, which falls under Prob. Code 4600-4805. He also wants a declaration of whether outright bans of medical marijuana dispensaries and collectives are constitutional or not.
He was quoted by the Orange County Register as saying that we all have a basic right to control our own health care choices, and that under state law, physician-prescribed marijuana is, in fact, medicine. He has a prescription to legally use medical marijuana.
An attorney for Dana Point hasn't commented on the litigation, but this new lawsuit could have implications with regard to a number of cities in Orange County that have banned or raided medical marijuana distributors – including Santa Ana, Costa Mesa and Lake Forest.
Central to the argument of this attorney's case is that when Orange County marijuana patients have to travel all the way to Los Angeles County just to have their prescriptions filled, that's an infringement on their legal rights as patients.
A municipality shouldn't have the authority to preside over the patient-doctor relationship by making it tougher for patients to obtain their prescribed medicine simply because the authorities don't like that medicine.
Our Orange County marijuana lawyers know that this case is somewhat unique from other medial marijuana cases across the state in that it specifically uses patients' rights law. The attorney has said he may add additional defendants in the future, although no hearings are currently scheduled in the case.