California Medical Marijuana: A Legal Quagmire
The issues surrounding medical marijuana in Orange County and throughout the state have become a legal quagmire – one that the state's supreme court has agreed to take on.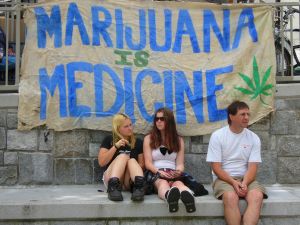 Our Orange County medical marijuana attorneys will be closely following the developments of the supreme court's decision, stemming from cases involving four cannabis dispensaries. Two other cases could be lumped in as well, including the recent appeal of an Orange County decision which determined that municipalities aren't allowed to ban pot stores, but the stores have to grow all of their product on site – something most have said is impossible.
As the state's director for the National Organization for Reform on Marijuana Laws was recently quoted in the Sacramento Bee as saying: "It's chaos."
Fueling a large amount of this legal confusion are the recent actions by federal enforcers against those who provide marijuana. Unfortunately, those crackdowns aren't likely to be affected by what the state's supreme court rules, but at least there may be some uniformity among the various cities and counties.
Appeals courts throughout the state have differed widely on how the federal laws should affect the actions taken by cities and counties when the state permits marijuana for medical use. In one recent decision, a panel of judges decided that U.S. law blocks cities from allowing marijuana dispensaries. But then another recent decision said that federal law can't be used as a basis to ban dispensaries.
In 2010, there was a ruling in the 4th District Court of Appeals, which held that Anaheim city officials weren't allowed to ban dispensaries just because federal law considered them illegal.
Then you look at conflicting rules even originating from the same court. Last fall, the 2nd District Court of Appeals handed down a sweeping judgment, saying Long Beach city officials weren't allowed to issue permits to marijuana dispensaries because federal law has deemed the drug unlawful. Any move by the city to regulate medical marijuana within its limits would be seen as violation of federal law. But then just last month, that same court tossed the convictions against the operator of a Hollywood marijuana club, deciding that he had been legally transporting more than a pound of cannabis from one dispensary to the other, which he was allowed to do under state law.
What's more, there have even been conflicting rulings within the same case. This example comes straight out of Orange County: The appeals court ruled that while local governments weren't allowed to outright ban dispensaries, the dispensaries had to grow the marijuana at the site where it is distributed. First off, this is next to impossible, and the courts know that. Secondly, state law doesn't require this, so the judges' reasoning is puzzling.
As a reporter for the Bee so succinctly put it: The courts have a serious case of multiple personality disorder.
It could take as long as two years, if not more, to sort through the legal mess. In the meantime, that leaves patients and dispensary owners in the lurch, wary of attracting the ire of both state and federal authorities, and yet still wanting to practice their right to safe, legal access to medical marijuana.