Pharmacists Want a Piece of the Marijuana Business
Medical marijuana is a drug and a controlled substance. Patients are already using it in more than a dozen states, including California, and it will be available in Illinois next year. Still, it remains tightly regulated by state officials and illegal under federal law.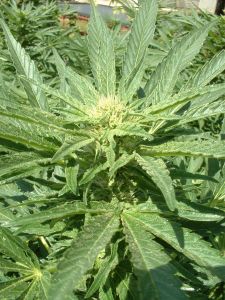 In preparation for the reformed law in Illinois, our Los Angeles marijuana lawyers have learned that pharmacists are seeking permission to involve themselves in the process.
Several pharmacists have made their case to the Illinois State Board of Pharmacy members, who advise a state agency involved in drafting rules for Illinois' new medical marijuana program. The board members did express some interest in the idea, however they stopped short of fully endorsing it.

The chairman stressed at the outset of the meeting that the board has nothing to do with medical cannabis. "We're not interested, frankly, because we're not involved," he said. But other board members said the idea was an intriguing one.
This does not mean its likely to occur in the immediate future. Federal law bars pharmacists from selling marijuana.
It's considered a Schedule I controlled substances. This is the same schedule that includes drugs such as LSD, heroin and ecstasy. The classification requires that the drug be considered extremely dangerous, extremely addictive and medically useless.
Of course, it's been obvious for some time that marijuana is improperly classified. However, federal regulators have given no indication that will change anytime soon. Efforts to change the classification through litigation have so far proven unsuccessful.
Pharmacists must have authorization from the DEA to sell controlled substances. Currently, a pharmaceutical license bars the sale of weed under any circumstances. Pot may be legal under state laws for medical uses, but it's illegal under federal law for all purposes.
Twenty-one states have legalized medicinal cannabis, including two – Colorado and Washington – that have gone further and legalized recreational pot for all adults over 21. California adopted medicinal weed in 1996, while Illinois did so in 2013.
The U.S. Justice Department announced in August it wouldn't interfere with legal weed as long as states enforce strict federal guidelines such as keeping it away from kids.
Under the some state laws (such as Illinois), anyone over 21 who doesn't have a felony record is eligible for a license to sell medical pot. The state will license up to 60 dispensaries to sell the drug.
The State Board of Pharmacy advises the Illinois Department of Financial and Professional Regulation, one of the state agencies responsible for writing the rules for medical marijuana. The board will offer its input once the draft regulations are available for public comment.
Advocates for greater marijuana access are wary of the idea of pharmacists distributing the drug. Some say there is a concern pharmacists could open the door to big pharmaceutical companies, which could take over the industry from local cultivators and retailers.
Pharmacists could also restrict variety, creating homogenous choices with limited doses. Much the same has happened in over-regulated markets such as Canada, where the weak, noxious CanniMed brand has long been propped up by government monopoly.
The Los Angeles CANNABIS LAW Group represents growers, dispensaries, collectives, patients and those facing marijuana charges. Call us at 949-375-4734.
More Blog Entries:
California: City Council to Review Bill Allowing Dispensaries , December 29, 2013, Los Angeles Marijuana Lawyer Blog
Budding Industry for Labs Testing Marijuana, December 27, 2013, Los Angeles Marijuana Lawyer Blog