Pro- Marijuana Advocates Set Sights On 2014, 2016 Elections
If you thought the fight for expanded marijuana rights ended after the 2012 elections – think again.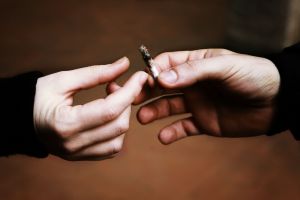 Our Los Angeles marijuana lawyers know that while California attorneys battle it out in courtrooms every day, advocates are focused – and making strides – in swaying the tide of public opinion to one that doesn't view users as addicts or dispensary operators as criminals.
Specifically, these groups are interested in full-scale, legalization of recreational use and possession, like the measures recently approved in November by voters in both Colorado and Washington state. They are the only two states to hold such a distinction, allowing personal possession for anyone age 21 and older. Later this year, all adults will be permitted to buy the drug at a specialty store.
Whether a similar measure might have success in California remains to be seen. Despite being the first state in the country to legalize marijuana for medical purposes, proposals for legalizing recreational use have been shot down repeatedly (in 1972 and again in 2010). We're still contending with the proper way to regulate medicinal marijuana in such a way that the laws are clear, concise and avoid the ire of federal authorities.
Still, the passage of the laws in our neighboring states reveals what is possible when you have strong support and backers with deep pockets. According to Reuters, the Drug Policy Alliance spent more than $1.5 million promoting the pro-marijuana legislation in Washington. Progressive Corp. insurance company chairman Peter Lewis chipped in another $2.5 million, and travel guide author Rick Steves forked over $350,000. And it worked.
In Colorado, the initiative was supported by the Marijuana Policy Project, which contributed about $1 million.
It remains to be seen, though, whether the federal government will come down swiftly on those states and specifically on providers, as they have in California. That could throw a big wrench in any future legalization plans elsewhere.
The other "if" factor in all of this is whether California could patch together a reasonable, cohesive plan that would allow for strong, central regulation – something that's been lacking on the medical marijuana front here. Last month, California Lt. Governor Gavin Newsome was quoted by The New York Times as saying that the current marijuana laws, both at the federal and state levels, simply don't make sense anymore.
What advocates are weighing is whether they should push for another pro-marijuana initiative during next year's elections, or wait until 2016, when more young people are likely to turn out and vote.
Whenever they decide, the California Police Chiefs Association has said it will be ready to fight it down, with a spokesman for the agency saying there is yet to be a valid argument on how legalization for recreational use will improve our society as a whole.
While we don't have time to list all the potential benefits, we could start with this: The California Board of Equalization estimated that in 2009 alone, medical marijuana facilities in the state contributed an estimated $105 million in state taxes. Our guess would be that schools, local governments and even police departments do a lot of good with $105 million.

The Los Angeles CANNABIS LAW Group represents growers, dispensaries, collectives, patients and those facing marijuana charges. Call us at 949-375-4734.
Additional Resources:
Pro-marijuana campaign looks ahead after 2012 victories, Dec. 30, 2012, By Alex Dobuzinskis, Reuters
More Blog Entries:
Feds Need to Make Decision on How to Approach Legal Marijuana, Nov. 21, 2012, Los Angeles Marijuana Lawyer Blog