Recreational Marijuana in California Expected to Impact Medical Market
California has in many ways led efforts to legalize marijuana around the country. The state was the first to allow medical marijuana with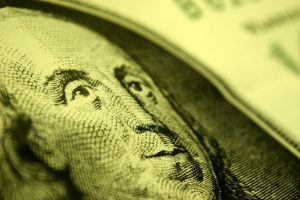 Proposition 215, i.e. the Compassionate Use Act of 1996. And while the state is a little behind others, such as Colorado, to join the recreational marijuana movement, it will set an example for the rest of the country with Los Angeles expected to skyrocket to the top of the list of the largest commercial markets in the country.
Los Angeles is among cities in California who have approved recreational marijuana activity after the Adult Use of Marijuana Act (or Proposition 64) went into effect Jan. 1, though the city is still finalizing regulations and collecting applications.
This is a fantastic step toward removing the long-held stigmas surrounding cannabis, paving the way toward normalization of marijuana both as a significantly beneficial medical resource, and also as a safe, non-lethal recreational device. Now that both are legal in California, though, be prepared to see a shift in the market.
While many in the state have been seeking more intensive medical marijuana treatment, such as for cancer or PTSD or epilepsy, others have known for a long time that marijuana was a safe alternative to other casual vices, according to an article from the Associated Press. These residents have taken advantage of the numerous pop-up doctor's offices promising cheap medical marijuana recommendations with few to no questions about the reported ailments of the patients who walk in.
Our Los Angeles marijuana legalization lawyers are glad that these residents will finally be able to have access to cannabis in the way they want to use it without hiding in the shadow of medical use. This move will be beneficial to all, with medical users being able to have their treatments taken more seriously and recreational users being able to function more freely. Plus, the state will profit off of a new stream of revenue, with more consumers and higher tax rates being placed on recreational cannabis than on medical.
However, it will have an impact on those businesses who counted on the overflow of medical users, many of whom might now choose recreational use, forgoing the process of obtaining a recommendation letter from a doctor and a medical marijuana card. This process was put in place because marijuana is still a Schedule I narcotic according to the Controlled Substances Act, 21 U.S.C. Section 812, meaning that a doctor is not allowed to write a traditional prescription.
A study from the university of California Agricultural Issues Center states that, while it is expected to remain a powerhouse industry, medical cannabis revenue could drop from $2 billion to $1.4 billion, while recreational revenue is predicted to be in the ballpark of $5 billion in the next year.
As such, some dispensaries are planning to convert into more traditional marijuana retail establishments with edibles and products for the more casual user. If you are considering such a move, this is the time to speak with our legal team to review your business plan and make sure it is in line with the new and evolving local and state regulations.
The Los Angeles CANNABIS LAW Group represents growers, dispensaries, collectives, patients, defendants, workers and those facing criminal marijuana charges. Call us at 949-375-4734.
Additional Resources:
Revenue Hit Predicted for California's Medical Pot Market, Dec. 28, 2017, By John Rogers, Associated Press
More Blog Entries:
L.A. Slated to Become the Largest U.S. City with Legalized Recreational Marijuana, Dec. 7, 2017, L.A. Marijuana Lawyer Blog