Sacramento Could Lead the Way in Cannabis Social Equity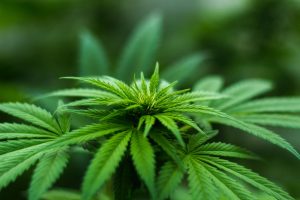 Sacramento, California could lead the way in showing other cities throughout the state how to institute new, and broaden existing, marijuana social equity plans.
A number of Californian municipalities are yet to meet the ideal cannabis social equity standings, largely due to cannabis businesses tussling with numerous other issues, like licensing hurdles, tax hikes and the continued strength of the illegal market.
That said, of late, a pressing for increased social equity within the state's capital has emerged. A finite focus has been set on providing both business guidance and financial support for minority communities, as well as those disadvantaged by the war on drugs.
Equity applicants take note — the state's capital aims to grant as many as 10 of its next dispensary licenses to applicants who meet the equity criteria.
If you need help preparing an equity dispensary license application, our Los Angeles marijuana business lawyers can help.
The precise number of licenses to be awarded is yet to be determined, and the Sacramento City Council will vote on the matter as early as March.
The CORE Commitment 
Officials in Sacramento are using the CORE program, established in August 2018, upon which to base their commitment to social equity licensing. The Cannabis Opportunity and Reinvestment and Equity Program provides guidance and funding to individuals who meet the social equity criteria, namely those with a prior drug-related arrest,, or living in a low-income community.
While none of the 30 businesses currently holding Sacramento dispensary licenses are run by minorities, Malaki Seku Amen, lead designer of the CORE program, said the city's goal is to eventually grant half of all it's licenses to social equity applicants.
Seku Amen is also the president and CEO of the Sacramento-based California Urban Partnership, which aims to build economic security within communities of color.
"It is our expectation that social equity applicants will be the exclusive owners of these next new licenses,' Seku Amen said.
And making the distinction of "exclusive owners" is an important one. That's because other cities have been shown to have granted social equity licenses in cases where non-minorities played dominant roles.
To safeguard against this, Brenda Davis, director of the CORE program at the Greater Sacramento League, which assists in the running of the program, explained recipients of the next 10 licenses must be graduates of the CORE program.
Amen also noted that prior to the CORE program's launch, a focus on social equity was virtually non-existent.
"We will be satisfied when equity is real," he said.
From Illegal to Licensed Businesses
The main goal of social equity across the board is to add businesses that otherwise may only have existed on the illicit market, into the legal fold.
As an example, of the estimated 100 illegal delivery services and shop fronts in Fresno, California's fifth-largest city, more than half are run by minorities.
Legal Implications
Inviting those already familiar with the cannabis industry to join the regulated market makes much more sense than establishing a new industry for outsiders, and then having to regulate that.
Beyond the logical case, providing legal avenues for existing business owners is a win because not only does it build wealth for individuals, it also builds financial security for families, and uplifts entire communities.
The Los Angeles CANNABIS LAW Group represents growers, dispensaries, ancillary companies, patients, doctors and those facing marijuana charges. Call us at 949-375-4734.
Additional Resources:
California Urban Partnership
Cannabis Opportunity and Reinvestment and Equity Program