San Diego Man Arrested for Shipping and Selling Marijuana
Illegal distribution and sale of marijuana can result in significant state or federal criminal charges. Penalties may range from fines to an extended jail sentence depending on the severity of the offense. In a recent case a San Diego man was arrested and charged with shipping and selling marijuana in Manitowoc. According to reports, the 67-year-old defendant was arrested and charged with one felony count of delivering marijuana over 10,000 grams and two felony counts of delivering between 2,500 and 10,000 grams. He was booked in Manitowoc and his bail was set at $150,000 cash.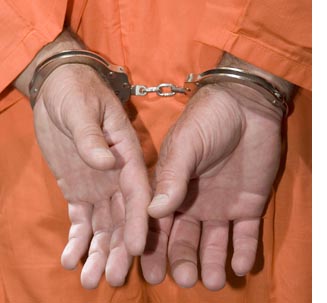 Despite loosening marijuana laws and decriminalization in many states, criminal charges remain a threat to those in the marijuana business. Our Orange County marijuana dispensary attorneys are dedicated to raising awareness to protect the rights and interests of individuals and business owners throughout Southern California. In addition to providing strategic criminal defense, we are also prepared to help dispensary owners establish legally compliant business operations. In the event of a criminal investigation or charge, any defendant should consult with an experienced attorney as soon as possible.

According to law enforcement documentation, the drug enforcement agency in Manitowoc County arrange for an undercover purchase of nearly 5 grams of marijuana on August 15th. Undercover agents met the defendant in a parking lot on both August 15th and 16th, carrying out two separate purchases. On September 17th, the authorities continued the investigation and conducted a search of a storage locker that the defendant had sent from California. In the storage container, the officers found four boxes containing 40 packages of marijuana with a weight of nearly 20 grams.
This extensive and ongoing investigation is an example of the significant resources and manpower that is used in drug enforcement operations. Individuals who are charged with drug related crimes are often the targets of an investigation for weeks, months, or even years before they are arrested and charged. This means that law enforcement officials will likely have a significant body of evidence to be used against you before you are even charged. If you are under investigation or suspect that you may be charged with a marijuana crime, it is never too early or late to contact an experienced drug crimes defense attorney.
Drug crimes can be challenged on a number of separate grounds, including 4th Amendment protections against search and seizure. Law enforcement agents must have probable cause or a search warrant to inspect any person, vehicle, home or office. In the event that authorities violate your search and seizure rights, an experienced advocate can seek to have the evidence suppressed so that it cannot be used against you in a criminal case.
The defendant in this case was arrested and charged for felony drug crimes. According to law enforcement authorities, he is a flight risk and remains in jail until his initial court appearance. If convicted, the defendant could face serious penalties, including an extended jail sentence. Remember that criminal penalties for drug crimes remain severe, even where marijuana is legal for medical use.
The Los Angeles CANNABIS LAW Group represents growers, dispensaries, collectives, patients and those facing marijuana charges. Call us at 949-375-4734.
More Blog Entries Berkeley Ordinance Mandates "Welfare Weed," September 26, 2014, Los Angeles Marijuana Lawyer Blog
Cannabiz May Finally Be Able to Use the U.S. Banking System, February 13, 2014, Los Angeles Marijuana Lawyer Blog