San Jose Crackdown Underscores Statewide Complications
Throughout California, cities have largely maintained their own regulatory policies regarding growing, possession, and distribution. Now legislators in San Jose have passed an ordinance that imposes strict rules for medical marijuana businesses. Opponents of the bill contend the regulations are so strict that it effectively bans medical marijuana in the city. To avoid a federal intervention, states that have legalized medical marijuana must have adequate regulations to safeguard the industry from abuse. In California, this has meant that cities have adopted their own policies and regulations, varying from highly circumscribed in San Francisco to outright bans in Los Angeles. Our Orange County marijuana attorneys are abreast of local and statewide trends that may impact the rights of our clients.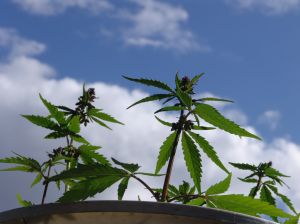 Pursuant to the San Jose measure, dispensaries will only be able to operate in specified areas that are highly industrialized. Essentially, these remote areas make up less than 1 percent of the city, forcing the majority of pot shops to move to a new location or shut down completely. In addition to strict limitations on location, the rule also calls for businesses to adhere to additionally burdensome mandates. For example, pot shop owners must ensure that all products are produced on site and that plants are cultivated in surrounding counties. Business owners must also invest in 24-hour security to prevent theft and other illegal misconduct.

Most dispensary owners agree that the limitations are unrealistic, resulting in a de facto ban in the city. Business owners and advocates for medical marijuana use are taking aggressive action to stop the ordinance from becoming effective. Already, organizations and individuals are working to overturn the referendum or considering a direct lawsuit against the city. Since the federal government continues to list marijuana as a controlled substance, cities and states have continued to struggle in establishing parameters for cultivation, sale, distribution and possession. The issue is especially complex when weighing its importance as a political issue.
San Jose has had a long conflict in regulating its growing medical marijuana industry. The city passed a similar 2011 measure that opponents considered too restrictive that was overturned by referendum. According to reports, the clash between legislators and city dispensary owners is going on in cities throughout California and in other jurisdictions nationwide. Where states fail to regulate marijuana sales, federal officials are justifying crackdowns and interventions. Hundreds of dispensaries in California have been raided by the Justice Department, many of them getting forced out of business.
Without a central regulatory system, it can be problematic for dispensaries and growers to know their rights while individual users can be held criminally liable. Where Washington and California have had a more difficult time creating uniform laws and setting legal expectations, Colorado has fared better largely due to a centralized state system of regulation. Advocates including Tom Ammiano have pushed for similar, unified regulations in California but have been unsuccessful. Clear and established statewide regulations could be a benefit to law enforcement, legislators, city planners, dispensaries, as well as individual users. The danger is that without a state system of government, cities like San Jose, can continue to close down the market, leaving patients without access to medical marijuana.
The Los Angeles CANNABIS LAW Group represents growers, dispensaries, collectives, patients and those facing marijuana charges. Call us at 949-375-4734.
More Blog Entries:
Budding Industry for Labs Testing Marijuana, December 27, 2013, Los Angeles Marijuana Lawyer Blog
Cannabiz May Finally Be Able to Use the U.S. Banking System, February 13, 2014, Los Angeles Marijuana Lawyer Blog