Momentum for Medical Marijuana Business in Florida
Florida is close to a November vote that would approve a measure legalizing marijuana for medical use. If the law passes, lawmakers, law enforcement officials, patients, and medical professionals can prepare for a significant shift in policy that will change the way the state views and regulates marijuana use. In addition to giving patients additional treatment and pain relief options, Florida business owners will have additional opportunities to profit from the medical marijuana industry. Many entrepreneurs are already poised for the shift. According to an NPR report, many cannabis industry leaders are already preparing to establish businesses in the state.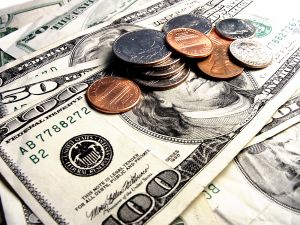 Currently, conferences are held every week in Miami, Tampa, Orlando and Fort Lauderdale, dedicated to the pursuit of business opportunities in medical marijuana, even though it is still an illegal product in Florida. Our California medical marijuana attorneys understand the complexity of marijuana law for businesses as well as individual users. We are dedicated to help business owners set up shop, with a clear understanding of their rights and obligations to ensure compliance with state and federal laws. With the quick evolution of medical marijuana laws nationwide, it is important to consult with an experienced legal advocate who can help you protect your rights and avoid civil or criminal liability.

There are a number of non-profits and business oriented organizations focused on promoting medical marijuana use should the measure be approved in the fall. While there are still months before the vote, Florida patients, medical professionals, and business owners are seeing the potential for health benefits as well as profits. The organizations hosting conferences throughout Florida are focused on providing marijuana business industry information to help local growers and potential distributors understand how to run a successful cannabis industry.
The conferences range from cultivating the best strains of marijuana, to more scientific information and seminars on how to convert cannabis into oils and other concentrates. Some of the conferences focus on marketing, business expansion, and the legal complications in the medical marijuana business. While the buzz is just talk at this point, there are potential opportunities for bud tenders and dispensary operations. Investors in Florida and nationwide are heading to Florida scouting for opportunities and investing in plans to sell or lease property to growers and dispensaries. Property investors are looking for commercial buildings in the proper zoning locations. In addition, companies are also exploring financing and consulting services to new medical marijuana businesses.
California was the first state to legalize the use of medical marijuana. Now 21 other states and the District of Columbia have approved some use of medical marijuana. Industry leaders in states that have had more experience with cannabis law are delivering that information to regions where there is not a significant amount of expertise. Florida is the first state in the Southeastern region to approve medical marijuana. With a population of nearly 20 million, entrepreneurs in the state are poised to have huge success with a market nearly as big as California's. Still, the opportunities rely on an unknown future. Even if the law passes, the state does not plan to implement regulations for six months to a year.

The CANNABIS LAW GROUP offers experienced and aggressive representation for those in the medical marijuana industry in Los Angeles and elsewhere throughout Southern California. Call 949-375-4734 for a confidential consultation to discuss your rights.
More Blog Entries:
United States Marijuana Laws Influencing Other Countries, February 14, 2014, Los Angeles Marijuana Lawyer Blog
Confusing Regulations Holding Back Medical Marijuana in Los Angeles, Feb. 29, 2012, California Marijuana Lawyer Blog