The Feds Backtrack on Marijuana Policy: Planned "Enforcement Actions" in Colorado
The Department of Justice and local law enforcement raided Colorado Cannabis Businesses in violation of their promise to focus on the illegal distribution of marijuana and allow adult-use programs to operate in Colorado.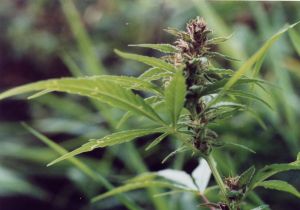 The marijuana lawyers of Colorado know the federal government has broken similar promises in the past and cannot be trusted to keep its word.
In August, via an official Department of Justice announcement the department stated that it would focus its marijuana enforcement efforts in some key areas such as: preventing distribution to minors and stopping marijuana sales revenue from supporting criminal activity.

The Department of Justice went on to clarify that it did not wish to be involved in marijuana enforcement in jurisdictions where cannabis had been legalized and the state had enacted effective enforcement and regulatory systems.
In surprising and inconsistent decision, the Federal government combined with local law enforcement and announced they will take action against state-legalized cultivation and dispensary sites in Colorado.
The Department of Justice did not provide any reasons for why it has targeted particular dispensaries. According to the report several cultivation and dispensary facilities are targeted – the total number could reach double digits.
The Department of Justice announced that it would not provide additional details at any time in the future.
Despite the Department's claim that it's actions will be inline with its recent guidance on marijuana enforcement there is good reason to be skeptical given the checkered promise keeping past of the Federal government with regard to this issue.
In the past, dispensary owners have been burned by broken promises.
It is always difficult to read the weight carried by Department of Justice announcements due to the fact that local United States attorneys often retain the discretion to implement policies as they see fit.
Medical Marijuana providers have paid a hefty price for operating openly and in accordance with state laws in the past.
Individuals have been arrested/charged/convicted by the Federal government and received jail sentences in excess of five years.
Some believe the Department of Justice attempts to make an example of some medical marijuana providers. States that have been affected include: California, Montana, and Michigan. Now Colorado providers must fear the same fate.
Many marijuana providers have admitted to feeling absolutely terrified and confused. The stated Department of Justice policy is that the commercial nature or size of a marijuana operation should not be considered when prosecuting individuals.
However, the actions of the Department of Justice have been inconsistent with this policy as well – it seems that larger operations are certainly at a higher risk of being raided.
These actions are unjust – particularly when one considers that medicinal providers are operating legally under state and local laws. In addition, state and local governments benefit from the tax revenue generated by the sale of medicinal marijuana.
The Colorado CANNABIS LAW Group represents growers, dispensaries, collectives, patients and those facing marijuana charges. Call us at 949-375-4734.
Additional Resources:
Marijuana Policy Project Website, Information about Marijuana Policy and Legal issues across the nation.
More Blog Entries:
TSA Inconsistent Policies for Passengers with Marijuana, November 26, 2013, Los Angeles Medical Marijuana Lawyer Blog
U.S. Attorney General: It's Time for Drug Sentencing Reform, August 15, 2013, Los Angeles Marijuana Lawyer Blog