United States Lags Behind Other Countries in Marijuana Legalization
In a positive step toward Marijuana Legalization in the United States, a recreational marijuana license was issued to a Colorado dispensary.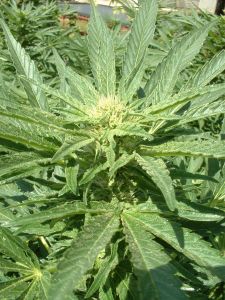 Our medical marijuana lawyers know that this is a step in the right direction but the United States still lags behind many other developed nations in terms of its marijuana policy.
Unfortunately the United States still suffers from federal marijuana enforcement policies that are at complete odds with many states where action has been taken action to decriminalize, legalize or even allow the recreational use of marijuana by adults.

The federal government announced that it would take a "trust but verify approach" to the state laws that authorize marijuana-related conduct.
However, there have been multiple instances of dispensary raids or threats of legal action inconsistent with the federal government's espoused policies in regard to the matter.
A Colorado dispensary that has been in business as a recreational provider has seven sister dispensaries all undergoing the recreational license approval process.
Individual dispensaries that have applied for the recreational license are guaranteed a response from the state by the end of the year. The providers would then be allowed to open their doors for recreational sales on January 1, 2014.
Colorado requires that a medicinal marijuana provider be already licensed to sell medical marijuana and currently be in good standing in order to apply for the recreational license.
There are approximately 550 medical marijuana dispensaries in Colorado that meet these requirements and are able to apply for a license to sell recreational marijuana along with marijuana for medicinal use.
Some researchers state that cannabis is one of the fastest growing markets in the United States. Experts estimate that legal marijuana as an industry is poised to increase at a rate that would outpace the growth rate of the global cellphone market.
Internationally the views on marijuana vary dramatically but many countries have enacted legislation which makes possession of a smaller amount of marijuana for personal use an offense without mandatory jail time and punishable by a fine.
The legalization of recreational marijuana use in Colorado was approved by a statewide vote in 2012.
Adults (classified as individuals 21 and older) are legally able to possess a particular amount of pot and can even grow a limited number of plants. The law does not allow distribution of personal use marijuana but does allow the gifting of marijuana from one adult to another.
Recently, Colorado voters approved a tax of 25 percent on the sale of recreational marijuana within the state. It is estimated that approximately $70 million in revenue will be generated by the tax.
These funds will help fund construction of public schools and marijuana regulation measures.
The CANNABIS LAW GROUP represents growers, dispensaries, collectives, patients and those facing marijuana charges. Call us at 949-375-4734.
Additional Resources:
Legal topic overviews: possession of cannabis for personal use, European Monitoring Centre for Drugs and Drug Addiction (EMCDDA).
More Blog Entries:
Medical Marijuana Across the U.S.: A Progress Report, Aug. 12, 2013, Los Angeles Medical Marijuana Lawyer Blog
Arizona Prosecutors: Medical Marijuana or Driver's License, Sept. 1, 2013, Los Angeles Marijuana Lawyer Blog