The Fight Never Stops for Marijuana Supporters
Proponents of medicinal marijuana must now fight to increase access and preserve the rights of marijuana patients throughout the country.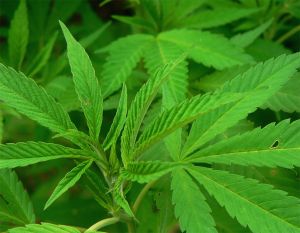 Marijuana defense attorneys know that those who fought for the legalization of marijuana in Washington State, Colorado and elsewhere never get a moment's rest.
Caregivers, doctors, and patients have formed a strong and united coalition to prevent medicinal marijuana adversaries from undoing what they have worked so hard to achieve.

Those who do not agree with the legalization of marijuana will not give up and go home – they will continue to fight. As long as the adversaries of medicinal marijuana are fighting so too will the supporters.
The next step for marijuana advocates is to create effective regulatory schemes to prop up the new legalization efforts. This is not only important in states with legalized recreational use but remains equally important in jurisdictions where marijuana is legalized for medical use only.
In Washington state, a coalition of marijuana supporters have introduced House Bill 2233 during the first legislative session of 2014.
The purpose of House Bill 2233 is fairly straightforward:Create a concise, clear, and effective means of regulation for the commercial marijuana business. Although the purpose is clear the Bill itself is not.
In order to create an effective and meaningful piece of legislation to accomplish such a lofty goal House Bill 2233 must take into account the rights of patients to grow their own cannabis, the rights of distributors, commercial producers, and dispensaries – and how they all fit together into an entirely brand new form of regulation.
The toughest part about creating a piece of legislation such as this one is that it's new to everyone. Places with experience with medicinal marijuana regulation have important insight and may have learned from their mistakes. However the truth is, no jurisdiction has meaningful experience with recreational marijuana regulation.
This doesn't mean it can't be done effectively. What it does mean is that medicinal marijuana proponents have their work cut out for them. Advocates must find a way to ensure everyone is satisfied while protecting the interests of many groups of marijuana users.
Marijuana has been authorized for medicinal purposes under Washington state law for more than 15 years. Despite this experience, state legislators still face a daunting task in ensuring recreational marijuana regulation is effective.
What this means for other jurisdictions is hard to tell. The legalization of medicinal marijuana took place in California in 1996. Since then, the state has continued to face significant challenges in terms of ensuring the rights of marijuana patients are shielded.
Just recently, a California court held that smaller localities within the state had the right to ban marijuana production.
This underscores the importance of the commitment one must have to fight for the legalization of marijuana. Dispensaries, distributors, and patients must remain ever vigilant to maintain their rights to marijuana.
The Los Angeles CANNABIS LAW Group represents growers, dispensaries, collectives, patients and those facing marijuana charges. Call us at 949-375-4734.
More Blog Entries:
California: City Council to Review Bill Allowing Dispensaries , December 29, 2013, Los Angeles Marijuana Lawyer Blog
Members Of Congress send Letter to California Attorney General: Back Off Marijuana Prosecutions , December 24, 2013, Los Angeles Marijuana Lawyer Blog