'The Wire' Actor Arrested for Marijuana Possession and DUI
According to a recent news article from Huffington Post, actor Seth Gilliam, who is best known for his roles as Ellis Carver on the Wire, Clayton Hughes on Oz, and Gabriel Stokes on the Walking Dead, was arrested for alleged drunk driving and possession of marijuana.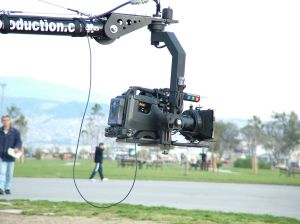 Authorities say Gilliam was driving his car in Peachtree City, Georgia near where The Walking Dead is currently shooting, when they pulled him over for allegedly traveling at speeds of up to 107 mph. Once police got behind Gilliam's car and activated their emergency equipment, they report it took him around four minutes to pull his car over to a stop. The road on which police pulled over Gillian had a posted speed limit of 55 mph. Officers say they noticed Gilliam's eyes to be extremely bloodshot and suspected he was under the influence of marijuana and alcohol.
Once officers reached the car, they immediately placed Gilliam under arrest for reckless driving and speeding. During a search of the vehicle, officers allegedly found a marijuana cigarette. After finding this cigarette, officers added charges of driving under the influence of alcohol and marijuana and possession of less than one ounce of marijuana.

Once at the police station, officers administered a breath alcohol test, during which he allegedly blew a reading of 0.107 grams of ethanol (drinking alcohol per hundred milliliters of blood, which is over the legal limit of 0.08. Gilliam was booked on his charges and released with a date to appear in court. It should be noted, Gilliam has not been convicted of any crime and is presumed innocent unless and until his is proved guilty beyond a reasonable doubt. Show runners say this recent arrest will not affect the production schedule of The Walking Dead.
As our Los Angeles marijuana DUI defense attorneys can explain, marijuana DUIs do not exactly work the same as DUIs involving suspicion of being under the influence of alcohol in terms of what must be proved in court. In the case of alcohol, if the judge admits a breath test into evidence, and the record presents a number of defendant's blood alcohol concentration (BAC) at time of testing, the judge will have some idea of how intoxicated defendant was during time of his or her arrest, or shortly thereafter.
In the case of marijuana, chemists can take a blood or urine sample and determine if the suspect used marijuana in the somewhat recent past, but there is no way to tell how much was smoked or ingested, the strength of the marijuana, and, most importantly, whether the suspect was still intoxicated by marijuana at time of the arrest. This is because if the chemist performs a test of the suspect's blood or urine, he or she is not looking for the presence of THC, as there is no way to accurately detect THC compounds via this type of testing.
Instead of looking for marijuana or THC, test chemists are instructed to search for the presence of certain THC metabolites, which should not be in the body absent suspect's exposure to marijuana.
The Los Angeles CANNABIS LAW Group represents growers, dispensaries, collectives, patients and those facing marijuana charges. Call us at 949-375-4734.
Additional Resources:
'Walking Dead' Actor Seth Gilliam Arrested For DUI, Marijuana Possession , May 5, 2015, Huffington Post
More Blog Entries:
Medical Marijuana Cultivator Sues Illinois Over Licensing, March 19, 2015, Los Angeles Marijuana Lawyer Blog