Three Arrested in Connection With West Hollywood Marijuana Dispensary Robbery
Three men were recently arrested in connection with the armed robbery of a West Hollywood marijuana dispensary recently, the Los Angeles Times reports.
Los Angeles medical marijuana dispensaries are always at risk for a potential robbery because while legitimate businesses are simply trying to adhere to the law and work legally, there are still illegal drug dealers who try to steal the drug so they can profit on the black market.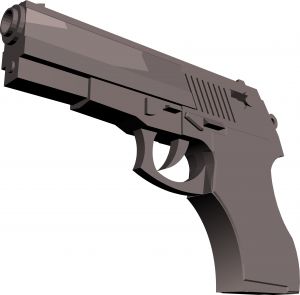 And while some people try to use these random reports of criminal activity at pot shops as a reason why cities and counties shouldn't allow dispensaries to operate. But what they don't mention, our Los Angeles medical marijuana lawyers point out, are crimes that happen at convenience stores, liquor stores and other "hotbeds" for criminal activity. No one is pushing for these businesses to be closed, yet medical marijuana small business owners are targeted unfairly.
In this case, the newspaper is reporting, the suspects entered a medical marijuana dispensary in the 7000 block of Santa Monica Boulevard during a recent Saturday night. The three men walked into the store with guns and tied up the six employees and were made to lie down in the back of the store.
The newspaper reports that the store's manager was forced to open the safe, according to the Los Angeles County Sheriff's Department. The men got off with an unspecified amount of money, cell phones from the employees and an undetermined amount of marijuana.
Sheriff's detectives report that they were able to find the three men after tracking them to a home in Lancaster, where victims identified them as the culprits. After authorities searched the home, they were able to find the marijuana, money and cell phones as well as the guns that were used in the crime.
Arrested were a 29-year-old from Compton, a 30-year-old from Los Angeles, and a 35-year-old from Lancaster, the newspaper reports. They are being charged with suspicion of robbery and kidnapping, major felony charges that could end in prison sentences under California law.
Our medical marijuana lawyers are grateful that the police were able to track down the people they believe are responsible for this terrifying robbery. We recognize that illegal drug dealers see marijuana dispensaries as an easy target for crime, but the same could be said for any small business that has a cash register and expensive goods.
We encourage local leaders not to assume that these marijuana businesses are bad for the community or "attract" crime because that's simply a mischaracterization of the truth. These small business owners are trying to simply follow state law and run their companies like any other form of business. Sadly, they are stuck in the middle of a political war that keeps them from truly enjoying a free working environment. Hopefully, as the issue of medical marijuana in California evolves, so, too, will the acceptance of these needed businesses.

The CANNABIS LAW GROUP offers experienced and aggressive representation to the medical marijuana industry in Los Angeles, throughout Orange County and elsewhere throughout Southern California. Call 949-375-4734 for a confidential consultation to discuss your rights.
More Blog Entries:
AG Holder Says Feds Won't Prosecute Los Angeles Medical Marijuana Dispensary Owners: December 9, 2011
West Hollywood Medical Marijuana Dispensary Robbed at Gunpoint: November 27, 2011
Additional Resources:
3 arrested in West Hollywood pot dispensary robbery, by Abby Sewell, Los Angeles Times