Transplant Patient Kicked off Waiting List for Using Medical Marijuana in California
A California man has been fighting cancer for the last two years and is in need of a new liver. He's been on the Cedars-Sinai Medical Center's transplant list for about a year and was recently removed because he didn't show up for a drug test. He's a user of medical marijuana in California. Because of this particular medicinal treatment, his name has been removed from the transplant list.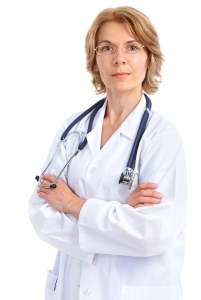 Doctors said that if he wants to get his name back in the list, then he has to stop using the drug for at least six months and has to undergo counseling. In the meantime, he's still undergoing radiation and chemotherapy for the cancer. The cancer returned after being in remission, according to the Los Angeles Times. He asked the hospital to reconsider adding his name back to the list.
Our Los Angeles medical marijuana attorneys understand that medical marijuana users endure frustrating stereotypes and discrimination for turning to this medicinal treatment to treat a plethora of conditions, but this is by far one of the worst repercussions. These patients turn to this treatment because others have been proven ineffective to treat their specific condition. These patients have the same rights as any other and should not be discriminated against over their doctor-prescribed treatment.
"It's frustrating," said Norman Smith, the cancer patient. "I have inoperable cancer. If I don't get a transplant, the candle's lit and it's a short fuse."
A lawsuit against the Cedars-Sinai Medical Center is pending.
Currently, there is no policy in writing regarding medical marijuana users and transplants. According to the United Network for Organ Sharing. Centers that administer transplants make their own decisions on which patients are the best candidates for receiving organs.
Currently, there are nearly 20,000 people who are signed up and waiting for a new liver. The typical wait for this organ is just about a year.
Dr. Goran Klintmalm with the Baylor Regional Transplant Institute says that doctors are required to prioritize which patients need the transplants first. He goes on to ask if it's right to offer a transplant to a patient who has a history of medical marijuana use. He says that you can argue all day if it was social or medical use, but the bottom line is that it was use of some sort.
Doctors say they're concerned with the post-treatment medications and their side effects combined with medical marijuana use.
Dr. Jeffrey Crippin, who was the former president of the American Society of Transplantation, says that if patients are stoned, high or drunk that they may forget to take their medicine. Medical professionals try to claim that they're not passing judgment on those who are users of medical marijuana, but say they're looking out for the safety and health of the patients.
Smith says he's going to continue on in this fight against the system and fight to be put back on the list for a new liver, if not for him then for the next guy. All patients deserve the same treatment, regardless of if they've turned to medical marijuana or not.

The CANNABIS LAW GROUP offers the medical marijuana industry in Southern California with aggressive and experienced representation. If you or a loved one is in need of legal representation, contact our firm. Call 949-375-4734 for a confidential consultation to discuss your rights.
Additional Resources:

Medical marijuana jeopardizes liver transplant, by Anna Gorman, Los Angeles Times
More Blog Entries:
Presidential Candidate Offers Support for Medical Marijuana in Los Angeles and Elsewhere, Marijuana Lawyer Blog, November 19, 2011

Local Governments Lose Funding in Fights against Medical Marijuana in Garden Grove and Elsewhere, Marijuana Lawyer Blog, November 17, 2011