Two Los Angeles Medical Marijuana Plans Qualify for May Ballot
The Los Angeles city clerk's office has confirmed that there are now two medical marijuana initiatives that have qualified to be considered by voters in May. However, council members could at any point prior to that election decide to adopt one or the other, making the May vote moot.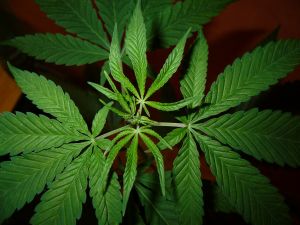 Our Los Angeles medical marijuana lawyers know that while both measures were proposed by local advocates of medicinal cannabis, they are very different in scope. Our concern is that, given the conservative nature of this current city council, we may see the more conservative proposal enacted before voters have a chance to consider either one.
Both initiatives are in response to the tug-of-war the city has engaged in on this issue for the last several years – most recently involving the repeal of a city-wide ban on dispensaries. However, advocacy groups gathered a mountain of signatures for a measure that would repeal that ban, prompting the council to pull it before it was ever formally put in place.
In the meantime, that has left all medical marijuana dispensaries in Los Angeles unregulated, and also vulnerable to federal action, with prosecutors seizing on the headlines and hype in an effort to make political points and set examples.
So it's this atmosphere that has given rise to two very different proposals.
The most recent to qualify for the ballot, the "Medical Marijuana Collectives Initiative Ordinance," harkens back to the moratorium the city enacted back in 2007. It would reduce the number of allowable dispensaries to roughly 100 or so that were in operation prior to that moratorium.
Despite the 2007 action, hundreds more marijuana dispensaries cropped up – and despite a few irresponsible sites, most have proved an invaluable asset to their communities and t patients.
The MMCIO ordinance is backed by the Committee to Protect Patients and Neighborhoods, which is supported in part by the United Food and Commercial Workers Local 770, which is working to unionize California's medical marijuana workers.
The measure also outlines a laundry list of regulatory actions and requirements for each dispensary that would remain open.
While this initiative certainly has support, it would still mean the shuttering of hundreds of law-abiding dispensaries.
That's why most other dispensary owners are backing an earlier-proposed initiative, which was proposed by the Angelenos for Safe Access. This measure, which supplied some 73,500 signatures of support to the city clerk, would not restrict allowable dispensaries to those opened prior to 2007. It would allow the operation of all storefront medical marijuana collectives that are at least 1,000 feet from certain institutions, such as schools, day cares, parks, libraries and churches. It would also impose a tax of $60 payable to the city for every $1,000 worth of marijuana sold.
Still, council could decide not to go with either one of them. In fact, it's reportedly been working on drafting its own plan – which is always frightening. Meanwhile, the federal crackdown continues. Some 70 local medical marijuana operations have been issued cease and desist orders from the local U.S. Attorney's Office.
We want you to know that, while 2013 may be a turbulent year for medical marijuana operators, patients and caregivers, we at the Cannabis Law Firm are committed to fighting for your access and protecting your rights.

The Los Angeles CANNABIS LAW Group represents growers, dispensaries, collectives, patients and those facing marijuana charges. Call us at 949-375-4734.
Additional Resources:
Two medical marijuana initiatives qualify for Los Angeles ballot, Jan. 3, 2013, By Frank Stoltze, Southern California Public Radio
More Blog Entries:
Christians: Medical Marijuana is No Sin, Dec. 31, 2012, Los Angeles Marijuana Lawyer Blog