Two Medical Marijuana Providers Sue Government Claiming it Directly Violated Civil Rights
The U.S. government is being accused of civil rights violations by two medical marijuana providers in what may be the first lawsuit of its kind, according to the Associated Press.
The accusations come after a federal crackdown on marijuana operations in Los Angeles and across the nation.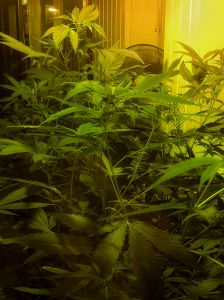 As we previously reported on our Marijuana Lawyer Blog, the Drug Enforcement Administration was in favor of a crackdown if the California's marijuana legalization effort was put into effect and made law. However, the Obama Administration's Justice Department has chosen not to target medical marijuana for enforcement action in states where it is legal under state law, such as California.
Still, some are accusing the feds of unfair enforcement action. Owners MCM Caregivers and Montana Caregivers Association allege these federal raids on marijuana businesses are unconstitutional and exceed the government's authority.
Our Los Angeles medical marijuana attorneys understand that the federal government still considers marijuana as a Schedule 1 drug, claiming that it has a potential for abuse and has absolutely no medical value. Medical marijuana however, has been legal in the state of California since the mid 1990s. It is critical that you contact an experienced attorney if you or your company has been the victim of a crackdown and are now facing charges in state or federal court.
"I think it's an entirely legitimate topic for debate," said Obama on whether all drugs should be legalized or not. "I am not in favor of legalization. But I am a strong believer that we have to think more about drugs as a public health problem."
Since the raid of MCM Caregivers and Montana Caregivers Association, federal agents have raided two dispensaries in Washington State. In addition, federal prosecutors have sent numerous letters of warning to leaders in a majority of the 15 states with medical marijuana laws.
"I'm surprised nobody's raised a 10th Amendment challenge," said New Mexico attorney Paul Livingston. "This is a process going on in all the states that have approved medical marijuana. They're trying to set limits."
A lawsuit was filed last week in the U.S. District Court in Missoula against the government, Attorney General Eric Holder, U.S. Attorney for Montana Michael Cotter and the Department of Justice. The plaintiff claims that the intent of the raids were to shut down the medical marijuana industry.
"The federal government has made clear its intent to threaten and eventually eliminate any business or enterprise related to the medical use of marijuana," Christopher Williams of the Montana Caregivers Association and Randy Leibenguth of MCM Caregivers claimed in the lawsuit.

The CANNABIS LAW GROUP offers experienced and aggressive representation to the medical marijuana industry in Southern California– including growers, dispensaries and collectives, patients and those facing marijuana charges. Call 949-375-4734 for a confidential consultation to discuss your rights.