Lawmakers Write Letter to President Obama about Enforcement Of Medical Marijuana in Los Angeles, Nation
A number of members from California's congressional delegation are sending their concerns about the recent federal enforcements against our medical marijuana dispensaries in Los Angeles and elsewhere to President Obama. According to Mercury News, a bipartisan letter was sent from nine U.S. House of Representatives addressing what they call an unconscionable and unreasonable crackdown on a number of dispensaries around the country.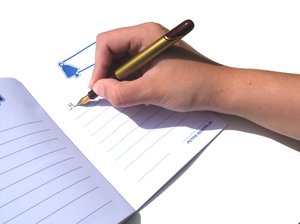 In addition to addressing the violent and unreasonable crackdowns, the Representatives also requested that officials reclassify the drug to be considered a controlled substance to be monitored by fewer federal restrictions.
Our Orange County medical marijuana attorneys understand that patients should have the right to have safe access to this drug treatment and the relief that it provides. More and more doctors are recommending medical marijuana to their patients every day. California law allows patients to do just that and now they're fighting off the federal government for a much-needed treatment. These Representatives find it absurd that the feds are targeting legitimate companies instead of those who are selling the product illegally on the street.
Just as U.S. Attorney General Eric Holder stepped into office, President Obama and his administration announced that it would be easing off of the federal enforcement efforts against the industry. The administration said that it would no longer be targeting users.
That promise was short lived, however. Throughout October, a number of U.S. attorneys in the state have taken a position against local dispensaries. They've conducted raids and sent out some pretty mean letters to dispensaries and landlords. In late October, the advocacy group Americans for Safe Access filed a lawsuit against the federal government, saying that it was commandeering state laws.
Under federal law, medical marijuana operations continue to be illegal.
A letter stating these pro-marijuana viewpoints was recently signed, sealed and delivered by seven California House members, Democrat Jared Polis of Colorado and Democrat Steve Cohen of Tennessee.
The letter included these points:
-State officials are concerned with the enforcement against dispensaries that are operating under local laws.
-U.S. Attorneys should not be focusing on federal resources within their designated state.
-Aiming to prohibit such medicinal treatment would not be fair to those who are battling serious illnesses and diseases.
-Threatening letters sent to the landlords who have rented space to dispensaries violates the state's 15-year-old law which allows safe access to these medications.
-The state has seen far too many aggressive raids and threats of criminal prosecution from federal enforcement officers against state and local officials.
-Local governments should be able to create, enact and enforce their own laws to govern this industry. These laws should be made in the best interest of the community.
-This medicinal treatment continues to be recommended by doctors and physicians throughout the state as a legitimate and effective treatment.
-Brutal federal enforcement the locally governed industry is forcing patients to seek the medicine from the unsafe, unregulated illicit market.
-The drug should be reclassified as a Schedule II or a Schedule III and should be considered an effective treatment for various illnesses and diseases.

The CANNABIS LAW GROUP offers aggressive and experienced representation to the medical marijuana industry in Southern California. Call 949-375-4734 for a confidential consultation to discuss your rights.
More Blog Entries:
Officials Look to Redesign Feds Outlook on Medical Marijuana in Los Angeles and Elsewhere, Marijuana Lawyer Blog, October 31, 2011

Advocates Push New Ballot in Light of Federal Enforcement against Medical Marijuana in California, Marijuana Lawyer Blog, October 30, 2011