Venice Medical Marijuana Dispensary Shut for Good — Judge cites Violations of State Law
While the City of Los Angeles will no doubt toot its victory horn over the recent court decision that permanently closes a busy Venice medical marijuana dispensary, it's important to note that the judge cited violation of the state's medical marijuana laws in ruling on behalf of the city.
Our medical marijuana dispensary lawyers in Venice and Los Angeles continue to fight the city's ordinance, which has suffered several court defeats. In this case, it was violations of state law that forced the pot shop's permanent closure.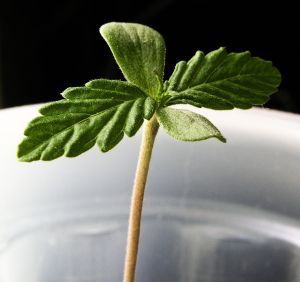 As we reported recently on our Marijuana Lawyer Blog, a judge ordered the city kicking and screaming into a settlement conference with the attorneys representing local dispensaries. The lawyers for dispensaries and collectives have enjoyed several recent court victories as the city scrambles to patch what has been a botched attempt from the start.
The dispensary on Washington Boulevard straddled Los Angeles and Culver City. It had drawn intense scrutiny for its high-volume business and allegations it had distributed fliers near Culver City High School. The city has used costly, slow moving civil litigation in an attempt to close the dispensary and keep it closed. Owners were ordered to pay $326,000 in fees and penalties. The Times reports the dispensary had more than $5 million in sales in a 13-month period.
A preliminary injunction shut down the dispensary 11 months ago. Last summer, the property owner agreed to evict the dispensary. The judge ordered the closure permanent after finding the business did not adhere to state laws and violated state prohibitions against selling controlled substances.

The CANNABIS LAW GROUP offers experienced and aggressive representation to the medical marijuana industry in Southern California– including growers, dispensaries and collectives, patients and those facing marijuana charges. Call 949-375-4734 for a confidential consultation to discuss your rights.