Victory for Medical Marijuana in Lake Elsinore Demonstrates Likely Appeal Path of Anaheim Decision
A medical marijuana dispensary in Lake Elsinore will reopen after an appeals court granted a stay preventing the city from enforcing its ban on medical marijuana dispensaries.
Our Lake Elsinore medical marijuana defense attorneys continue to see victories won by dispensaries and collectives who stand and fight for their rights against the unfair and arbitrary laws being passed by local politicians. Medical marijuana has been legal in California since 1996. It's time city councils got used to it. If you are neck-deep in bureaucracy, call the CANNABIS LAW GROUP and begin fighting back.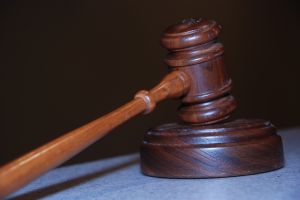 The California Fourth District Court of Appeal put on hold a Riverside County Superior Court order that permitted the city to enforce its ban on medical marijuana collectives. Recently, our Anaheim medical marijuana defense attorneys reported on our Marijuana Lawyer Blog that a similar appeal would likely be necessary to fight a local judge's decision in Anaheim.
Often it takes an appeals court decision to win justice for medical marijuana patients, growers, collectives and dispensaries under California law. It's those who stand and fight who are finding the best opportunities to survive and thrive.
In the order, Justices questioned whether cities can prohibit medical marijuana dispensaries, when they are permitted under state law. They also ruled the city has not shown that the dispensaries constitute a nuisance. The order permits the owner of "R Side Medical" to reopen, but requires the business to comply with code and safety regulations.
Cities continue to use licensing requirements and code and zoning enforcement to regulate or force the closure of medical marijuana businesses operating legally under state law. The end result, even in areas where such businesses remain legal, is a bureaucracy that is nearly impossible to navigate. Negotiate from strength. Contact the CANNABIS LAW GROUP.
This particular collective has operated in three storefronts. At the last location, the business was raided by sheriff's deputies and code enforcement officers. Three people were arrested and authorities seized marijuana, hashish and cash.
The owner filed a lawsuit in Riverside County Superior Court in May 2010, asking the judge to declare the city's ordinance unlawful. But, like the Anaheim case, the local judge sided with the city.

The CANNABIS LAW GROUP offers experienced and aggressive representation to the medical marijuana industry in Southern California– including growers, dispensaries and collectives, patients and those facing marijuana charges. Call 949-375-4734 for a confidential consultation to discuss your rights.