Washington Marijuana Retailers May Now Submit Applications
State regulators in Washington have announced they have formalized the rules necessary to govern the state's burgeoning recreational marijuana industry.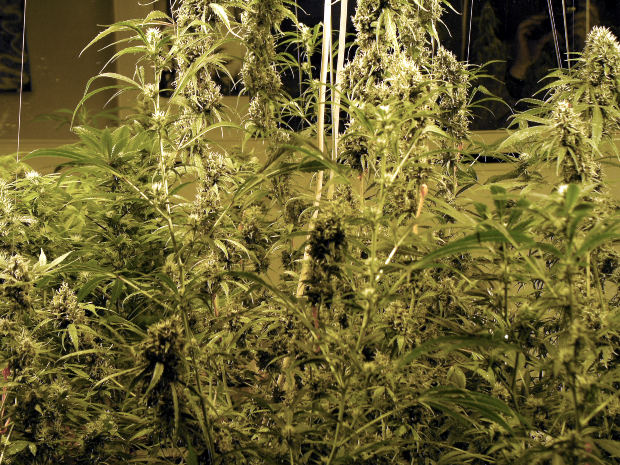 Starting in mid-November, will begin accepting applications for those who want to get a state license that will allow them to legally produce, process and sell marijuana commercially to those who are over the age or 21.
Our Washington state marijuana lawyers would strongly encourage any who are preparing a license application to first consult with an experienced attorney. The licenses are being distributed by the Washington State Liquor Control Board, which will only allow for an initial 30-day application window.

Because both Washington and Colorado are the first states where voters have approved the cultivation, sale and use of the drug for recreational purposes, the roll-out process is being very carefully watched. While U.S. Attorney General Eric Holder has said his offices don't intent to pursue criminal or civil action against providers that are acting within the confines of a well-regulated system, there is no guarantee that those are words we can trust 100 percent. There have been countless criminal cases and civil forfeiture actions filed against medical marijuana providers who were operating within what they believed to be the confines of state and local laws.
Of course, it's worth noting that California, being the first in the nation to approve marijuana for medicinal purposes, lacked laws that were precise and clearly-defined on a statewide scale.
It seems Washington authorities are determined not to make those same mistakes.
The state's liquor control board is working to painstakingly dot every "i" and cross every "t." The Board's chairwoman announced that she and her colleagues had been working for months to piece together a comprehensive system of rules, designed to serve as the industry's foundation.
Both Washington and Colorado's marijuana laws are based on a very similar model. Both states heavily tax and tightly regulate the legal markets. Both require stringent security for on-site locations, as well as third-party laboratory testing. Sales are limited to people who are over the age of 21. Out-of-state investment is barred, and adults are limited on the amounts they can carry. State regulators are also closely involved in tracking "seed-to-sale" of all transactions.
Still, there are a few differences. for example, Washington imposes a 25 percent tax on each of the three parts of marijuana production – from the farmer to the processor, from the processor to the retailer and then from the retailer to the consumer. Authorities believe this will make it competitive with black market supply. In Colorado, the state proposes a 10 percent sales tax and a 15 percent excise tax.
In Washington, unlike Colorado, state regulators have capped the total amount of recreational marijuana that can be produced on an annual basis. The idea is to avoid a surplus that could then be smuggled out-of-state.
Also, both states will license marijuana businesses a bit differently.
In Colorado, officials are requiring something called vertical integration, meaning that each licensed business has to be involved in all parts of the operation, from seed-to-sale. The idea was to limit the number of businesses, which would make it easier to control the market. Washington, by contrast, prohibits this approach, and only allows licensing for one aspect of the industry. Officials say the idea was to avoid the possibility of monopolies driving up prices artificially.
Many states are watching these different approaches closely, trying to see what works and what doesn't. Entrepreneurs brave enough to dive into the scene should do all they can to shield themselves and their investment. Consulting with an experienced attorney can make a major difference.
The Washington State CANNABIS LAW Group represents growers, dispensaries, collectives, patients and those facing marijuana charges. Call us at 949-375-4734.
Additional Resources:
Washington State to Begin Accepting Marijuana Retailer Applications in November, Oct. 16, 2013, By Paul Armentano, NORML Deputy Director
More Blog Entries:
Marijuana Businesses Need Better Banking Options, Governors Say, Oct. 16, 2013, Washington State Marijuana Lawyer Blog