228 medical marijuana dispensaries apply for lottery in Los Angeles
The City of Los Angeles has released a list of medical marijuana dispensaries that are fighting for survival, the L.A. Times reported.
As our Los Angeles marijuana dispensary attorneys reported on our Marijuana Lawyer Blog, the dispensaries choosing to fight for their rights have enjoyed a number of recent court victories. Those that have not sought legal representation are generally not enjoying the same protections. A total of 228 dispensaries have applied for a lottery to choose the 100 permitted to operate in the city.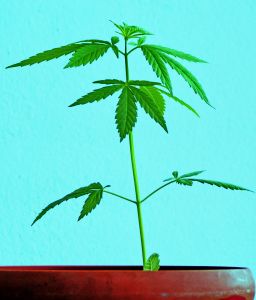 The lottery system was written into the city's ill-conceived medical marijuana ordinance in case fewer than 100 of the city's more than 400 dispensaries were able to comply with the ordinance's restrictions. Ultimately, fewer than 50 would have survived under the city's haphazard plan.
Those applying for the lottery must have been in operation before Sept. 14, 2007, as was required by the original ordinance, and must have at least one of the original operators.
"This is likely to take us a while," said Holly L. Wolcott, the clerk's executive officer. "I have no prediction as to when we will complete this process, but we are working diligently to review each packet."
That is likely an understatement; the city's administrative handling of the ordinance has been one fiasco after another since it went into effect last summer.
This new, expanded lottery is the latest strategy hatched by city leaders and their attorneys. Hundreds of operators who don't make the cut could ultimately be targeted for police harassment, despite legally selling medical marijuana to patients under state law.

The CANNABIS LAW GROUP is a law firm dedicated to the rights of medical marijuana patients, collectives and growers and has built a reputation for high-powered, aggressive legal representation of the medical marijuana industry in Southern California. Call 949-375-4734 for a confidential consultation to discuss your rights.