Medical Marijuana Case Struck Down Without Hearing
A federal judge in Sacramento recently dismissed a California medical marijuana lawsuit against the recent clampdown on medical marijuana dispensaries by federal officials.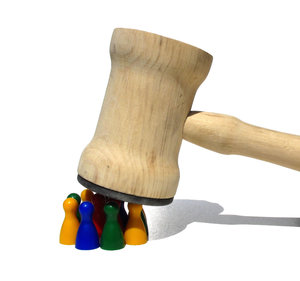 Our Los Angeles medical marijuana attorneys are disappointed, though not surprised. We anticipate this is a fight that may continue for some time before the civil rights of patients are fully recognized.
The Sacramento decision follows a recent state appellate court's ruling to disallow local governments to use nuisance laws to shut down medical marijuana dispensaries.
What is perhaps so infuriating about the Sacramento ruling is that it was done without so much as a hearing by U.S. District Judge Garland Burrell, essentially because of the federal government's stance on the issue. But this denies the voice of California voters, who made it clear in 1996 that marijuana for medicinal purposes should not be criminalized.
According to Obama's Ogden Memo, which was written in 2009. This memo directed federal prosecutors to focus their efforts on large networks of violent drug traffickers, rather than spending federal money to fight medical marijuana in states like California that have legalized pot for ill patients.
Prosecutors flipped the script in October, saying that the industry had grown out of control. The government shut down dozens of clubs and dispensaries across the state, and is investigating dozens more. The government justified all this by saying they were only targeting those operations that were too close to schools and parks. We know, however, that this is not the case, and the crackdown has been a huge waste of resources.
The lawsuit in Sacramento was just one of several that had been filed on the basis of the Ogden memo. Burrell said that the memo was not considered a binding agreement, and therefore, prosecutors have no formal responsibility to follow it.
Wait – direction from the nation's commander-in-chief is not binding?
Burrell's refusal to even hear the case in turn means federal prosecutors can continue their crackdowns on marijuana dispensaries in Los Angeles and elsewhere. This is especially troubling when you consider that there are clinical trials happening right now for drugs like Sativex, which are cannabis-based. This just further proves the medical benefits of this drug.
The San Francisco Weekly, in its reporting of Burrell's ruling, also posted a copy of the Dred Scott ruling, with the caption, "This, too, did pass." Dred Scott was an African-American slave who unsuccessfully sued for his freedom in the 1800s, prior to the Civil War.
Certainly, we can't claim that medical marijuana patients have endured anything akin to the horrors of slavery. We do, however, contend this is an issue of civil rights that should be recognized accordingly.
Attorneys for the medical marijuana clients call the decision "bogus," and say they plan to take the fight up the chain to the Ninth District Court of Appeals.