Baby Boomers Take to Marijuana to Assuage the Ailments of Aging
Medical marijuana use among American seniors has soared in recent years, with a new study from the University of Colorado revealing baby boomer pot use has spiked 10-fold in as many years. Most seek cannabis to help treat aches and pains, anxiety, depression and other conditions.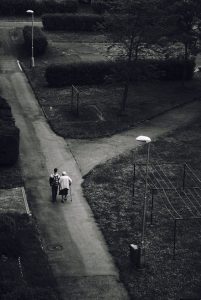 Researchers reported that just in the last year, some 3.7 percent of Americans older than 65 used marijuana, compared to 0.3 percent that had reported doing so a decade ago. Study authors combed data from the National Survey of Drug Use and Health to reach their conclusions, which included finding higher rates of use among adults between 60 and 64 (9.4 percent, compared to 1.9 percent back in 2007).
Medical cannabis lawyers in California fully believe that as more states approve access to the drug for health woes and recreational use (33 and 11, respectively), this tend of pot-friendly baby boomers is likely to continue trending upward – especially as the body of research showing pot's full medicinal potential expands.
Seniors and Sativa: What the Science Says
The research on marijuana as a treatment for the ailments of aging is thin, primarily because the classification of marijuana as a Schedule I narcotic per the U.S. Controlled Substances Act has severely limited peer-reviewed research. Researchers are still significantly restricted in terms of clinical analysis, but as the drug becomes more widely available to test in laboratories and in general population data sets, the more we're learning.
Some of the potential benefits to elderly populations include:
Alzheimer's Disease Treatment. A 2014 study published in the The Journal of Alzheimer's Disease revealed potential therapeutic effects of tetrohydrocannabidol (THC, the psychoactive agent in marijuana strains like Sativa and Indica) for patients with Alzheimer's. Researchers reached this conclusion not by studying actual people, but in a lab, introducing certain components of THC extracts to proteins that build up in the brain that are the leading indicator of Alzheimer's disease. They discovered THC was successful in helping slow the rapid advancement of those proteins, which offers real hope that THC might offer real relief to the aging patients suffering.
General Pain Treatment. Virtually all who are aging report some degree of physical aches and pains in their golden years, including those from joint pain from arthritis, nerve damage and chronic illness. There's strong evidence medical marijuana could offer relief – including through methods like creams and lotions that offer topical relief. That's what researchers with the University of California, San Diego's Department of Psychiatry found. And this could be key because despite comprising 15 percent of the population, those over 65 consume one-third of all prescription drugs, which are known to have a myriad of dangerous side effects and hazards.
Anxiety/Depression/Mental Health. Research has established a strong causal connection between cannabidinol (CBD), a primary extract of cannabis, and effectiveness in treating depression, anxiety, addiction and other mental health disorders – for which seniors are at higher risk compared to the general population. Analysis by researchers at Harvard's health department found CBD could help stimulate the brain's seratonin receptors, possibly more effectively than drugs like Zoloft, and with less risk of addiction/dangerous side effects than other prescription drugs.
Seniors Report Biggest Problem: Access
The Colorado study was conducted in a state that allows both medicinal and recreational use of cannabis. Despite this, a significant percentage of seniors surveyed said they had trouble accessing medical marijuana. Some even said they were afraid to discuss marijuana as an option with their doctor, fearing the stigma.
Instead, many opted to purchase the drug from recreational dispensaries. Although there is nothing wrong with this,
cannabis lawyers
know older individuals won't get the kind of counseling and follow-up from a recreational marijuana dispensary as they would a doctor.
This is a major reason our longtime cannabis rights attorneys fight for the rights of all Californians to have access by addressing local restrictions on cannabis delivery services and brick-and-mortar dispensaries.