California Medical Association Gives a Big Thumbs Up to Legalize Medical Marijuana in Los Angeles and Elsewhere
Officials from the California Medical Association recently announced that they support the legalization of marijuana in Los Angeles and elsewhere.
The support has drawn mixed reviews from physicians, doctors and others. The California Medical Association says that to be able to offer the best treatment to patients, the drug needs to be legalized so more studies can be conducted.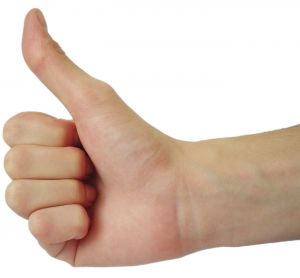 This support comes after the federal government's decision to crackdown on medical marijuana operations in California and elsewhere throughout the country. The feds have been sending threats to those who may be operating under state law, but who they say are still violating federal law.
Our Orange County medical marijuana lawyers understand that this recent decision from the California Medical Association is a huge point on the industry's scoreboard as feds attempt to terminate all operations.
The announcement from the association stated that it was recommending the regulation and legalization of recreational and medicinal marijuana because physicians and doctors needed to conduct more research on the drug, according to amednews.com. More research could mean better treatment for suffering patients.
Federal policy says there hasn't been enough tests done on marijuana to conclude that it is in fact beneficial. According to the President of the California Medical Association, this is the first wave of support of the drug from a state medical society.
"It's a new era in medicine in how people are regulating and treating medical marijuana," said the director of political affairs and education for the Colorado Medical Society, Diana Protopapa.
Protopapa goes on to say that the association thought long and hard on this decision and drew the conclusion to support the industry on both scientific and medical grounds. She says that both she and other physicians would like to get to know more about the drug to help ensure that the best treatment can be provided for patients.
As of now, there are 16 states that have laws that have legalize medical marijuana.
She goes on to say though that physicians are stuck in limbo with prescribing the drug because the drug remains illegal under federal law. More needs to be done to regulate this industry and to help it grow to ensure that patients are receiving the best treatment for their conditions.
The California Medical Association board chair, Paul Phinney, MD, says that there are currently no labeling standards for the drug. Physicians, doctors and other medical personnel need the drug to be legalized before they're able to properly examine it.
This recent rally of support from the California Medical Association was announced as a recent Gallup poll concluded that about 50 percent of Americans support the drug and only about 46 percent are opposed to it. This is up significantly from the 20 percent who supported it in 2000.
The American Medical Association is not on board, though. It still claims that the drug is extremely dangerous and that it should continue to be illegal. It supports the drug as a Schedule I.

The CANNABIS LAW GROUP offers experienced and aggressive representation to the medical marijuana industry in Los Angeles, Orange County and elsewhere throughout Southern California. Call 949-375-4734 for a confidential consultation to discuss your rights.
Additional Resources:
California Medical Assn. support of marijuana legalization has doctors talking, by Alicia Gallegos, amednews.com
More Blog Entries:
Officials Look to Redesign Feds Outlook on Medical Marijuana in Los Angeles and Elsewhere, Marijuana Lawyer Blog, October 31, 2011
Advocates Push New Ballot in Light of Federal Enforcement against Medical Marijuana in California, Marijuana Lawyer Blog, October 30, 2011