Blue Ribbon Commission Report Offers Road Map to Legal Marijuana
A panel headed by Lt. Gov. Gavin Newsome has released a report urging California legislators and voters to proceed cautiously with legalization of marijuana for recreation.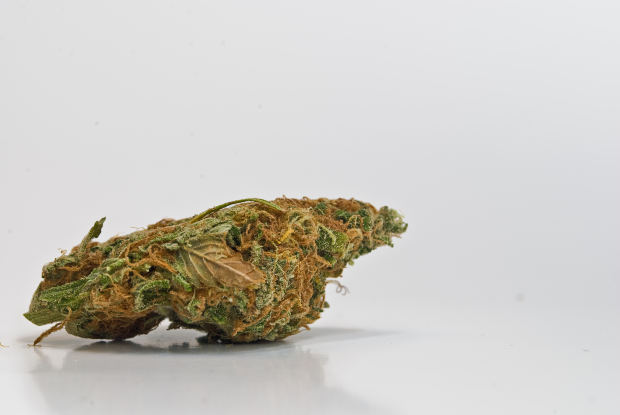 The Blue Ribbon Commission on Marijuana Policy, which was founded two years ago, outlines a total of 58 strategies, goals and recommendations for marijuana legalization that focus on limiting access to young people, offering sufficient treatment programs and public education campaigns.
The underlying theme throughout the report was that heavy government regulation is key to the process, and several suggestions were made on engaging the federal government to, at minimum, relax the banking standards and IRS rules that currently block these types of businesses.

Further, there were numerous points made emphasizing that marijuana legalization should not be viewed as a "gold rush." To this point, the guidelines underscore the importance of making sure smaller cannabis companies are going to have ample opportunity in the market, and won't be crowded out by large corporations. And the commission stressed that the goal of legalization should not be to bolster tax revenues because this could directly undercut the important goals of limiting access to minors and promoting public health and safety.
Our Orange County marijuana lawyers recognize that this could be the first step toward legalization for recreation. While regulation is welcomed by many in the pro-marijuana community, we must approach this with caution as well.
For example, while cutting off access to youth is a worthwhile goal, it's not something with which we need to go overboard, if the recent Drug Policy Alliance report is any indication. A recent report reveals that since Washington state approved legal marijuana, the total number of violent crimes is down by 10 percent. Burglaries were down too, by 6 percent. Traffic fatality rates were down too. And what's more, the rates of marijuana use among 6th and 12th graders is about the same, while rates for 8th and 10th graders is actually lower than it was in years' past.
Not to mention, the amount of money the state is saving by not clogging the court system with prosecution of low-level, non-violent offenders is astronomical.
Even those who do not wholeheartedly embrace the idea of marijuana legalization must concede that in light of this kind of evidence, there are many societal benefits to legal pot.
The recommendations of the Blue Commission report are on the table just as a number of marijuana advocacy groups are preparing to submit proposals for the 2016 ballot. These proposals offer varying approaches to legalization of marijuana, with provisions for regulation and taxation.
The commission is comprised of law enforcement experts, academic researchers and legal scholars. Ultimately, the goal is to pass a marijuana legalization measure that takes into account safe access to the drug, institutes consumer protections and shields youth from unnecessary risks. There are also provisions pertaining to protection of environmental resources.
Newsome, who plans to run for governor in 2018, said his support of marijuana legalization stems primarily from the concern of racial and economic disparities in prosecuting low-level marijuana crimes. A comprehensive report by the ACLU in 2013 revealed African Americans are four times as likely as whites to be arrested for possession, despite the fact that their usage rates were equal.
The Los Angeles CANNABIS LAW Group represents growers, dispensaries, collectives, patients and those facing marijuana charges. Call us at 949-375-4734.
Additional Resources:
Report envisions California's legal, regulated marijuana market, July 31, 2015, Orange County Register Editorial
More Blog Entries:
U.S. Senate Committee Favors Marijuana Banking Bill, July 28, 2015, Orange County Marijuana Lawyer Blog