Border Patrol Won't Recognize Marijuana Legalization
While many residents of California have been celebrating recreational marijuana legalization after the Adult Use of Marijuana Act went into effect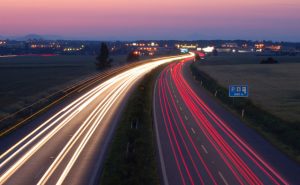 Jan. 1, 2018, some might be caught off guard if they are stopped even with a small amount of cannabis at Border Patrol checkpoints in the state.
Representatives from the Border Patrol recently told the Associated Press that nothing has changed as far as their job is concerned. They intend to continue to uphold federal law at the eight California checkpoint locations, just as they have since medical marijuana was legalized in the state. The federal Controlled Substances Act, 21 U.S.C. Section 812 still classifies marijuana as a Schedule I narcotic, on par with heroin.
Many states have fought this classification, citing the health benefits the drug provides and the fact that marijuana is not lethal. This has led to a wave of medical and recreational legalization in many states, but U.S. Attorney General Jeff Sessions has been very vocal about his opposition to those efforts.
Therefore, those in charge of monitoring checkpoints will be adhering to federal directives for the foreseeable future. The Border Patrol has checkpoints within 100 miles of the Mexican border, created with the intention of curbing illegal immigration and drug smuggling.
However, roughly 40% of marijuana seizures at these checkpoints come from U.S. citizens carrying less than an ounce, according to data from 2013-2016. This means they would be in adherence to current California law and are still being punished.
Because Border Patrol officials can question drivers without cause and are not required a search warrant, they have a great deal of power at these checkpoints. Simply looking nervous can reportedly be enough to cause officers to pull a driver aside. Drug-sniffing dogs are often used to alert officers to marijuana and can detect even tiny quantities. And obvious attempts to avoid the checkpoint will almost certainly garner the suspicion of officers.
Our marijuana legalization attorneys in Orange County are very familiar with this clashing of state and federal laws. We are here to protect clients who face charges for possession, and will inform you of all your rights along the way.
While we acknowledge that operatives within Customs and Border Protection have stated that U.S. citizens with small amounts of cannabis are generally not charged, we strongly stand against the continued practice of seizing drugs and photographing and fingerprinting motorists, particularly those adhering to state laws.
In addition, the checkpoints are considered a nuisance to local residents, who get delayed in backups due to searches, some reportedly lasting up to four miles in the San Diego area. Residents also complain that they must deal with people cutting through their neighborhoods trying to avoid the checkpoints. They also are considered a privacy violation, with some residents refusing to cooperate at the stops.
Officials claim the practice curbs a significant amount of immigration and smuggling issues, with 34 established checkpoints along the Mexico border and 103 makeshift strategically shifting locations meant to protect major routes into the cities. But for those who endure the burdens of these searches, the benefits are less clear.
The Los Angeles CANNABIS LAW Group represents growers, dispensaries, collectives, patients, defendants, workers and those facing criminal marijuana charges. Call us at 949-375-4734.
Additional Resources:
As California Legalizes Pot, Laws Collide at U.S. Checkpoints, Dec. 27, 2017, Associated Press
More Blog Entries:
Confusion Between State and Federal Law Makes it Unclear Who Will Be Prosecuted for Marijuana Offenses, Sept. 12, 2017, Marijuana Legalization Attorneys Blog