CA Legislative Aide Accepted Marijuana Gifts
According to a recent news article from Buzz Feed, an aide to California Senate President pro tempore Kevin de Leon was found to have accepted gifts from a marijuana industry lobbyist. Specifically, this aide is said to have accepted a vape pen and other cannabis products valued at $85 or more from a lobbyist who was trying to get the aide to become more educated on the benefits of medical marijuana.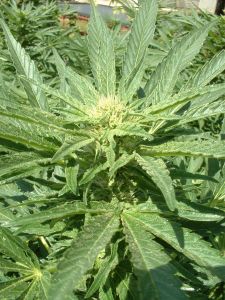 The first question asked was whether this gift was unethical according to California's Political Reform Act. According to experts on the ethics act, the answer is no. The Political Reform Act prohibits full time employees and consultants working under contract for a legislator from accepting gifts worth more than $10 dollars from any lobbyist in any single month. All gifts over $10 are to be reported, and other regulations may prevent the employee or contractor from accepting such gifts.
However, this particular aide feels, under what many consider a loophole to the ethics law, he was not in violation of the act. He was working full time for the state representative, and he referred to the representative as his boss. However, his boss, or the California Senate, did not pay him, as the California Democratic Party paid him and is actually his employer for the purposes of this ethics act. As he was not an employee of a representative for legal purposes, he was not required to report these gifts.

While many agree that he was not technically in violation of the ethics act, he did act contrary to the spirit of the act and should have either reported the gifts or declined to accept them in the first place.
In showing that this was not a big deal, another aide of the representative accepted a hash-oil filled vaporizer pen and one container of marijuana edibles from a marijuana lobbyist in front of reporters. Another party also paid this adviser. This is also the reason that these aides typically have business cards with only around 90 percent of the seal of the state of California, and the missing part appears to have been cut off when the card was printed. This is apparently done intentionally, since they are not technically state employees.
As our Los Angeles medical cannabis attorneys can explain, regardless of the ethical issues that may or may not be implicated, there is one simple reason the marijuana lobbyists are making such gifts. This is because medical marijuana is big business. It is big business for those already involved in the industry and for those hoping to enter the burgeoning marketplace in the state of California.
However, like this article suggests, there are so many regulations, laws, and ordinances that can effect whether your efforts are successful. One of the most important things you can do if you are planning on getting in the medical cannabis business in California is to speak with an experienced attorney who regularly works with those in the medical marijuana industry. These cases often involve complex issues, and having this experience can be of great assistance to your business
The Los Angeles CANNABIS LAW Group represents growers, dispensaries, collectives, patients and those facing marijuana charges. Call us at 949-375-4734.
Additional Resources:
Aide To California Senate Leader Accepted Pot Gifts From Marijuana Lobbyist , July 8, 2015, Buzz Feed News
More Blog Entries:
Marijuana Insurance Considerations Amid Expanding Legalization, March 13, 2015, Los Angeles Marijuana Lawyer Blog