California Growers Seek Champagne of Cannabis Title
Would cannabis by any other name be quite as sweet? Well… yeah, if the folks at Mendocino Appellations Project  (MAP) are correct. California marijuana grower attorneys recognize that such branding could help otherwise struggling marijuana cultivation operations in the state seize their stake.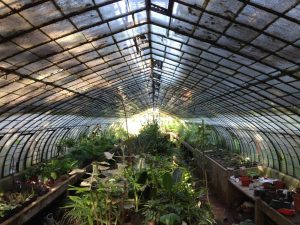 Think about champagne. Yes, it is an alcoholic drink. It's also a grape-growing region in France. If you want to call a liquid beverage "champagne," law requires that you must grow it in certain parts of France and only in accordance with very specific guidelines that cover everything from planting to pressing to packaging. That's what allows sellers to charge top dollar for it.
So what does that mean for marijuana growers in California? Many were among the first in the U.S. to practice and perfect careful cultivation techniques when the drug first became legal for medicinal purposes. And unfortunately, while legalizing bud has been boom for consumers, it's been a bust for growers. It has meant a near-crushing amount of oversight and safety testing. A virtual mountain of regulation, cannabis cultivators are finding that the laws meant to protect the consumer and the environment are being largely placed on their shoulders.
Our California marijuana cultivation attorneys know some of these firms have paid more than $120,000 in consults and fees. Although some can scrape by with money saved and the help of investors, it's estimated some 10,000 marijuana growers in California may be poised to go up in smoke. By some educated guesses, fewer than 5 percent are going to make through in this era of legalized pot.
That's why numerous growing are working with MAP, hoping to carve out a niche and a means of specializing and protecting the intellectual property of Northern California growers, whose unique methods of cultivation and strains that may only do well in certain climates.
Last year, the state senate approved a measure that would require the food and agriculture department to cook up a means by which cultivators who are licensed could found their own "appellation standards" and other processes that could be applied to marijuana grown in a very specific geographic place – and to do so within the next three years. Formalizing certain types of marijuana by region of growth, the idea would pay less mind to the city or county where the cannabis is cultivated, but more would be reflective of the communities that have been sewn together in the last two decades. Boundaries would be more cultural and environmental than the arbitrary lines recognized by the government – which in a way, is most appropriate.
However, there is concern this effort may not be feasible long-term as advancements in lighting and grow techniques mean that certain strains that may only thrive in a place near the Hindu Kush mountains of Afghanistan or the hot, humid climate of Jamaica can now be mostly engineered in a greenhouse. But we don't know to what extent the chemistry is different unfortunately because federal law has prohibited most scientific research on the plant.
Geologists in Portland are studying the effects of how light, soil composition and air all impact the growth and production outcomes of certain strains. That could give us a good sense of whether MAP's plan is feasible.
California marijuana cultivation lawyers at the Cannabis Law Group are committed to helping cannabis farmers protect their investment and their brand.
The Los Angeles CANNABIS LAW Group represents growers, dispensaries, collectives, patients and those facing marijuana charges. Call us at 949-375-4734.
Additional Resources:
THE QUEST TO MAKE CALIFORNIA'S WEED THE CHAMPAGNE OF CANNABIS, October 2018, By Matt Simon, Wired
More Blog Entries: