California Lawmakers Seek to Ban Marijuana Party Buses
State lawmakers are attempting to ban anyone from smoking cannabis on commercial limousines and party buses, citing concern from police agencies that use of the drug in such an environment may impair drivers and result in a higher risk of crashes.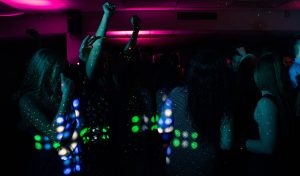 The ban was proposed by the state Legislature to serve as a counter to a competing bill – Senate Bill 625 – that would allow such recreational use aboard commercial vehicles, but with certain restrictions, so long as the users were over 21 and the driver compartment was concealed. Both of these address a 2017 law that allowing cannabis on charter-party carriers licensed by the state.
Given that California has grown to be one of the biggest – if not the biggest – legal marijuana market in the world since it was legalized by voters in Prop. 64 three years ago, numerous companies have sprung up in almost every sector. One of those are tours of local cannabis businesses in commercial passenger vehicles. This is similar to companies that take customers to breweries and wineries throughout the state.
Fate of Pot Party Bus Ban Remains Unclear
The ban, which was passed in the Assembly this month, is welcome news for anti-marijuana interest groups, such as Smart Approaches to Marijuana. The leader of that organization was quoted by the L.A. Times as saying that the potency of modern marijuana would make it irresponsible to allow them to be used on the road. This is despite the fact that the measure would have allowed state highway patrol officials to inspect commercial passenger-carrying vehicles to ensure the driver compartment is concealed.
The California Cannabis Industry Association, however, fiercely opposes the pot party bus ban, saying it runs counter to the will of the voters who passed Prop. 64. The CCIA supported the competing measure, but SB 625 has been tabled for now – with supporters saying lawmakers need more time to consult with transportation and law enforcement experts on how best to help marijuana smoke impacting commercial drivers or posing any other safety risk on the road.
Los Angeles marijuana business attorneys know that with cannabis tourism on the rise and important opportunities for economic growth in the state on the line, a ban could have a chilling effect on the tourism industry in California.
Still, most do agree there is a public safety interest compelling enough to require some regulation of these operations. The concern is potential over-regulation, such as what has happened in the overall legal market. Those against allowing active marijuana use in any vehicle say it is impossible to fully and effectively seal driver compartments so that whoever is driving is completely immune to the effects of second-hand smoke in the passenger compartment.
Now that the party bus ban has passed been passed by lawmakers, it will now go to Gov. Gavin Newsom. The outcome remains unclear, as Newsom's office has declined to share his thoughts on the measure, though it's worth noting he was a top supporter of Prop. 64.
Anyone operating a marijuana tourism company should consult with an experienced Los Angeles marijuana business attorney to ensure their policies, procedures and operations are all in compliance with state and local laws.
The Los Angeles CANNABIS LAW Group represents growers, dispensaries, ancillary companies, patients, doctors and those facing marijuana charges. Call us at 949-375-4734.
Additional Resources:
A ban on marijuana use on party buses wins approval from California lawmakers, Sept. 12, 2019, By Patrick McGreevey, The Los Angeles Times