California Vineyards Entering Marijuana Business
According to a recent news report from The Sacramento Bee, the vineyards in California's wine country are starting to look like cannabis farms. Many are starting to enter the marijuana business.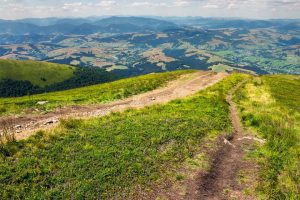 All of these changes have been spurred on by the recent legalization of recreational use of marijuana in our state. Farmers who already have land and expertise in growing a high value crop (specialty wine grapes) are realizing that with some education in cannabis crops, they can make a lot more money cultivating marijuana.
One farmer said that with all the changes going on in the agriculture industry, if you are to stay economically healthy, you have to be willing to adapt and grow whatever the cash crop is of the day.  As they are starting to realize, marijuana is going to be a main cash crop in California with cannabis being legal for recreational use, as we have seen in Colorado, between locals and tourists.  It should be noted that marijuana tourism has become big business.
As our Orange County medical marijuana business attorneys can explain, there are a lot of opportunities currently to make money in the industry, and there will be a lot more opportunities in the future as things progress.  However, there are also a lot of regulations, as well as the possibility of major changes from the Trump administration on whether or not it will enforce federal marijuana laws and crack down on recreational marijuana, which is legal in California under state law.
Additionally, while members of Congress from both sides of the aisle have vote against allowing any federal money to be spent on fighting medical marijuana in states where it is legal, President Donald J. Trump has said that this prohibition for Congress is not binding on his administration.  While it is hard to see how this is true, there is no question that the attorney general, Jeff Sessions, is very much against medical marijuana and says he will do whatever is in his power to crack down on all marijuana distribution.
As far as the vineyards go, they may be perfect for outdoor cannabis growing, because the soil has been cultivated heavily for years to create an environment perfect for wine grapes, and marijuana plants will thrive under these same conditions. It is not only the soil, however, as the air quality and temperature in the region are perfect for cannabis, as well, and there is already suitable irrigation in place.
While cannabis has been cultivated in wine country for quite some time, now that it is an official and legal crop under the state agriculture department, vineyard owners are starting to take a more serious approach to growing marijuana. They are traveling to other states, like Colorado, that have large and profitable marijuana farms and learning the best growing practices and tips from those farmers.  These are the same farms that grew hops when that was a boom when craft beer and especially IPA first became popular, or they grew walnuts and whatever else was profitable at the time.
Now they are turning their attention to marijuana crops.
The Los Angeles CANNABIS LAW Group represents growers, dispensaries, collectives, patients and those facing marijuana charges. Call us at 949-375-4734.
Additional Resources:
Wine country looking more like cannabis country in California, May 11, 2017, By Angela Hart, The Sacramento Bee
More Blog Entries:
Report: Colorado Marijuana Laws May Not be Safe, Feb. 5, 2017, L.A. Marijuana Lawyer Blog