Cannabis Health Index as the New Bible of Medical Marijuana
There is no question that marijuana has legitimate medical uses and benefits. It has been proven to help people with cancer and cancer-related issues as well as a variety of other serious medical conditions.  It helps people who suffer from anxiety and post-traumatic stress disorder (PTSD), and other psychiatric conditions.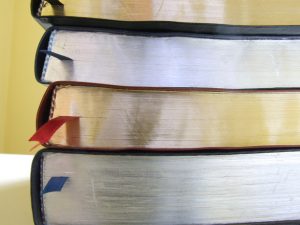 However, there haven't been a lot of studies, because Congress still refuses to take medical marijuana off Schedule I of the U.S. Controlled Substances Act of 1970 (USCSA), and this may not change for quite some time, despite the majority of Americans now supporting legalization of medical marijuana.There has been much advancement in the knowledge base surrounding medical marijuana. We now have many different strains with different THC and CBD levels and they work for different conditions.  Some are better for pain, and others are better for anxiety, for example.  Some are better for vaping, and others are better for smoking in terms of treating certain medical conditions.  Even the temperature at which a vaporizer is set can affect how the drug treats certain health conditions.
That is the good news for medical marijuana patients. The bad news is that there is not currently an acceptable source that holds all of this information, so people are left asking questions and watching YouTube videos for advice. However, according to a recent news article from The Portlander, the "Cannabis Health Index," which has just hit the shelves, has promise of becoming what many see as the bible for medical marijuana. The hope, according to the author, is that a medical marijuana patient can turn to this book instead of scouring the Internet for comments to obscure blog posts to find out what works and what doesn't. It is essentially being billed as the Physician's Desk Reference (PDR) for medical marijuana.
As our Orange County medical cannabis attorneys have seen, there has been a real shift in public perception about the benefits of medical marijuana over the past few decades.  While medical marijuana has been legal in California since 1996, there were many who still saw medical marijuana as an excuse for people to get high.  While there are clearly some who use marijuana regularly under the guise of it being medicinal, you could say the same about many prescription drugs, and often to a much more detrimental effect. The fact that some states are legalizing recreational use of marijuana shows that the use is not as troubling as the recreational use of opioid painkillers that has become a nationwide public health crisis.
Now that more people are realizing medical marijuana is real medicine, it is important to understand more about how and why the drug works, so that new and more effective therapies can be developed.  However, this means more testing.  While more testing is necessary, you want to make sure you are not running afoul of any local, state or federal laws in the process.  The best thing you can do to avoid this is to speak with an experienced medical marijuana attorney to learn the current state of the many rules and regulations.
The Los Angeles CANNABIS LAW Group represents growers, dispensaries, collectives, patients and those facing marijuana charges. Call us at 949-375-4734.
Additional Resources:
The Cannabis Health Index Aims To Be a Bible of Medical Marijuana, May 2, 2017, By Matt Stangel, The Portlander
More Blog Entries:
Marijuana Equipment Business is Booming, April 14, 2017, L.A. Marijuana Attorney Blog