Confusion Between State and Federal Law Makes it Unclear Who Will Be Prosecuted for Marijuana Offenses
Here in the western states, the conflict between strict federal marijuana laws and increasingly-permissive state marijuana laws has created much confusion. The public, government officials, and even police officers on the front lines of marijuana law enforcement seem unable to reach a consensus on what cases will be prosecuted and why.  Now, more than ever, it is critical that defendants facing marijuana charges have a the advice of a criminal defense attorney who is skilled in cannabis-related offenses.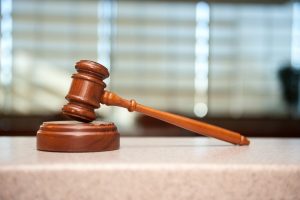 Federal Tax Moneys Wasted
A 2012 case out of Humboldt County shows the shocking waste of resources that occur when law enforcement agents do not respect the boundaries between state and federal laws. According to the Los Angeles Times, the Drug Enforcement Agency raided a remote farm, and seized ample incriminating evidence. Among the take was firearms; $225,000 in cash; more than three hundred marijuana plants; and bars of gold and silver. Both defendants entered guilty pleas to federal charges of conspiracy to manufacture and sell marijuana. And yet, after the case had progressed for five years, a federal judge issued a ruling that put an end to the case just before the men were about to be sentenced to prison. A short amendment to an obscure Congressional budget bill prohibits the Department of Justice from using funds in any way that obstructs a state from implementing its own state laws pertaining to medical marijuana. U.S. District Judge Richard Seeborg, sitting in San Francisco, relied upon this provision in order to stop the Humboldt case. It is unknown how much time and money the federal government spent investigating and prosecuting these defendants in the five years it took for their cases to be dismissed.    
And yet, as seemingly simple as this case may appear, there has been even more confusion about the application of the budget provision to other federal marijuana prosecutions. In one case, a federal judge ruled that a Fresno man had violated California's medical marijuana law by selling marijuana for profit. The federal prosecution against him was therefore allowed to proceed. This is just one of the many legal technicalities which prevented the budget provision from being applied to any federal case prior to the Humboldt prosecution. These widely-disparate rulings only underscore the confusion that exists – even at the highest levels of the federal judiciary.   
Other arbitrary technicalities further complicate marijuana law enforcement in California. For example: with the passage of Proposition 64 (The Adult Use of Marijuana Act), recreational marijuana use is now permitted within California. It is, however, prohibited on federal lands within state borders. In another example, cannabis businesses operating lawfully pursuant to state law are prohibited from depositing funds in federal banking institutions. Under federal law, their business profits are considered illegal drug money. These are just two of the seemingly-endless conflicts between state and federal marijuana laws.
Existing conflicts between state and federal law can make it difficult for defendants facing cannabis charges to be treated fairly by the criminal justice system. A marijuana defense lawyer will ensure that defendants' important constitutional rights are protected.
The Los Angeles Cannabis Law Group represents growers, dispensaries, collectives, patients and those facing marijuana charges. Call us at 949-375-4734.
Additional Resources:
The feds seized guns, gold and 320 pot plants. So why did a judge rule they can't pursue marijuana charges? August 28, 2017 by Joel Rubin, The Los Angeles Times
More Blog Entries:
Marijuana Arrests Fall in 2015, Still Higher Than for Violent Crimes, October 29, 2016, by Cannabis Law Group