Conservatives Embracing Marijuana Reform
There was a time when conservatives were among the most vocal in terms of blocking access to marijuana – regardless of the purpose.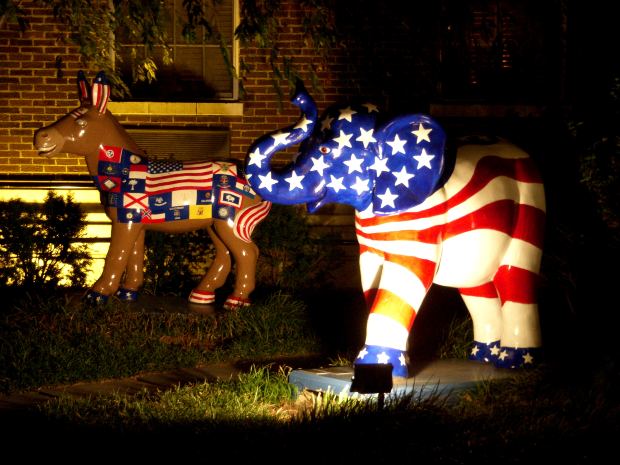 That dynamic is changing, and the evolution has been rapid in recent years, evidenced again recently with the introduction of a Republican-drafted bill to end marijuana prohibition in Texas. Rep. David Simpson's bill would remove all language on marijuana from Texas statute. He says his support of such a move is rooted in his Christian faith.
Recently, he wrote in an opinion-editorial piece he didn't believe God made a mistake requiring government intervention when he created marijuana. This kind of attitude is growing among the conservative base, who not only cite faith but government overreach in support of marijuana legalization.

In fact, Pew Research survey poll revealed nearly 65 percent of young Republicans support legalization. That's compared to the 35 percent who oppose it. This finding is noteworthy because millenials are quickly growing larger than the baby boom generation. Issues like this that are important to this younger demographic are going to take center stage in the next election cycle.
Even those politicians who say they personally oppose legalization of cannabis are careful to say they support the right of states to choose whether to legalize. Specifically, former Florida governor Jeb Bush and Sen. Ted Cruz (R-Tex) both answered questions on the issue this way, and this is noteworthy because both are considered top contenders for the Republican presidential nomination.
Recently, a group of Republicans also founded a group specifically dedicated to promoting the repeal of marijuana prohibition measures at the federal and state level. In some cases, the shift of ideals is based on overarching principles of personal liberty and small government. In other situations, it has to do with personal experience.
In the latter category, there is 85-year-old Ann Lee, who is the co-founder of the aforementioned group, Republicans Against Marijuana Prohibition. Lee's son was seriously injured in a workplace accident 25 years ago, and has found immense relief in the use of medical marijuana. The lifelong Republican founded the group three years ago in an effort to support increasing controlled access and responsible use to the drug, which remains a federally-classified Schedule I narcotic.
Chapters of the organization have been opened in Texas, Tennessee, Arizona and Maine. Organizers say the repeal of criminal marijuana laws in these places is "really achievable" with this kind of support spreading.
Advocates say their next focus is going to be the presidential election, where they intend to put pressure on the next candidate to support the end of marijuana prohibition.
Simpson's measure, meanwhile, proposes to regulate marijuana in the same way the state regulates jalapenos, coffee and tomatoes.
What's noteworthy about this bill is that, unlike the detailed frameworks of regulation and taxation established in more traditionally liberal states like Washington, Colorado and Alaska, the Texas bill doesn't provide for any sort of stringent oversight. Of course, insiders say the measure doesn't have a great shot of succeeding in its current form.
Regulation is one way to keep federal regulators from intruding, though even that may be no guarantee until prohibition is repealed at the federal level.
That could take some time, but given the increasing degree of support from both sides of the aisle, it doesn't seem so impossibly distant.
The Los Angeles CANNABIS LAW Group represents growers, dispensaries, collectives, patients and those facing marijuana charges. Call us at 949-375-4734.
Additional Resources:
The Republican argument to end marijuana prohibition, March 3, 2015, By Niraj Chokshi, The Washington Post
More Blog Entries:
Marijuana Legislation Weighed by Ohio, Vermont, Feb. 26, 2015, Marijuana Attorney Blog