Court Snuffs Out Attempted Extortion of Medical Marijuana Dispensary
Attorneys at Cannabis Law Group are committed to helping marijuana dispensaries achieve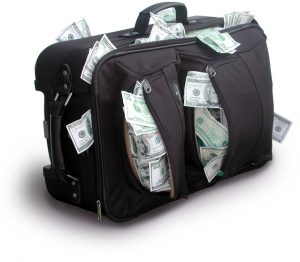 compliance with state and local regulations. We are experienced in civil and criminal cannabis-related cases and fight hard for the rights of our clients. We support the continued expansion of marijuana legalization and hope to see a day soon when businesses are free to operate on a national scale.
Too often, we see hard-working cannabis business owners who may be niave or unclear about the state and local regulations and their obligations. In a recent case in U.S. District Court for the Central District of California, a former Congressional aid was recently convicted of taking advantage of a dispensary owner.
Recently Michael Kimbrew, a former Congressional aide, was found guilty of attempted extortion and bribery. He was convicted of taking a $5,000 bribe, which he allegedly elicited from a pot shop that at the time was operating illegally, according to the Associated Press. Prosecutors allege he approached the Compton dispensary in 2015, when it was still illegal to operate such a business in the city. He then allegedly told the owners they would be shut down unless they could work out a deal with him. That deal reportedly included a $5,000 payment to Kimbrew, even though he did not have the connections to get them proper medical marijuana permits that he allegedly claimed he did.
Prosecutors said he went as far as bringing the owners to Compton City Hall, where the representative he worked for had an office. That representative was not mentioned in the indictment. She said Kimbrew worked for her for a year and was fired in 2016.
The deal never went far. An undercover FBI agent, posing as a partner of the marijuana business, obtained video of Kimbrew talking about the bribe and accepting a $5,000 payment from the agent, making this a pretty open and shut case. He could face up to 18 years in prison.
Our trusted Los Angeles medical marijuana lawyers are glad to see the FBI go after the real criminals: People who take advantage of business owners. As laws continue to expand to make it possible for more cannabis businesses to operate legally, it will never be legal to extort owners or elicit bribes. We hope the laws increasingly offer protections to honest marijuana business owners and that eventually we will see cannabis declassified on the Controlled Substances Act, 21 U.S.C. Section 812.
We recommend business owners who are unsure if they are in compliance with local and state marijuana laws talk to our experienced legal team right away. Don't leave yourself vulnerable to veiled threats or real legal ramifications. Take control of the future of your business with sound and credible legal guidance. Our lawyers can help you with everything from a business plan to obtaining business licenses to consulting. If you do happen to find yourself in trouble with the law, we're there to assist with that, too. We have the real connections to help get your business on the right track.
The Los Angeles CANNABIS LAW Group represents growers, dispensaries, collectives, patients, defendants, workers and those facing criminal marijuana charges. Call us at 949-375-4734.
Additional Resources:
United States of America v. Kimbrew, July 21, 2017, U.S. District Court for the Central District of California
More Blog Entries:
Santa Fe Springs Mayor Sentenced for Marijuana Dispensary Bribery, Nov. 10, 2012, Cannabis Law Group