Marijuana Businesses Weed Through Hundreds of Candidates at Cannabis Job Fair
Californians have known for decades the benefits of marijuana, especially as a treatment for certain medical ailments. Now the state is reaping the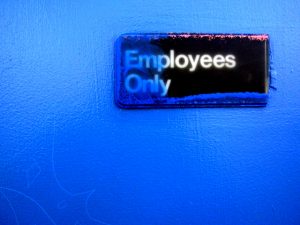 benefits of added tax revenue from recreational marijuana businesses pouring into cities that have chosen to legalize marijuana under Proposition 64.
In addition to taxes flooding into communities, so too are jobs, and people are answering the call. Recently in Sacramento, the Cannabis Job Fair had people standing in lines out the door, waiting for up to two hours, according to KCRASacramento, prompting planners to already set their sites on a bigger event next time around.
With such a burgeoning industry, workers of all levels are needed for success. The marijuana industry offers opportunities for those with skills in cultivation, testing, distribution, horticulture, production, kitchen work, sales, management, and more. But they also need people savvy in the typical tent poles of any industry, including finances, accounting, analytical tracking, marketing, and social media. That's on top of the farmers across the state investing their abilities and resources in the cannabis market. This creates a wealth of possibilities for a diverse cross-section of people across the socioeconomic spectrum.Our experienced marijuana business lawyers in Orange County know events like this are the perfect demonstration that marijuana goes far deeper than the ridiculous stereotypes about lazy people just wanting to get high and be reckless. While opponents keep trying to peddle these misconceptions, hard-working, dedicated, and skilled Californians are stepping up to grow this multi-billion-dollar industry. They understand the profound benefit cannabis has had on its users and seek to apply their vast array of skills to connecting people and product in a classic tale of supply and demand. And in doing so are helping themselves, their families, and their communities as a whole.
Many businesses reported they expected to double their staffs by the end of the year, further evidence of the progress being made by the marijuana industry. While the backward agenda of Attorney General Jeff Sessions is trying to roll back progress, California is marching forward, along with a continually growing number of other states. The current administration talks a lot about the importance of jobs, but the Cannabis Job Fair shows how marijuana is actually putting Americans to work in sustainable jobs for people at all skill levels. Continuing to fight against the industry is fighting against good-paying careers. And keeping marijuana classified as a Schedule I narcotic on the Controlled Substances Act, 21 U.S.C. Section 812 is putting a target on the backs of entrepreneurs, business owners, and otherwise law-abiding citizens.
Our team of skilled attorneys is proud to stand alongside marijuana business owners in California. It's why our services include marijuana collective consultations, business licensing, business plans, legal compliance, and more. We are in the business of helping your business. By taking advantage of our expertise, you can save yourself a lot of potential heartache in the long run by addressing compliance issues up front and avoiding costly fines and legal trouble in the future. We stay on top of the continually changing laws and apply those laws to your business so you don't have to.
The Los Angeles CANNABIS LAW Group represents growers, dispensaries, collectives, patients, defendants, workers and those facing criminal marijuana charges. Call us at 949-375-4734.
Additional Resources:
Hundreds Line Up for Sacramento's Cannabis Job Fair, March 4, 2018, By Mike Luery, KCRA
More Blog Entries:
Marijuana Industry Poised to Generate Many New Jobs, Jan. 4, 2017, Marijuana Business Lawyers Blog