Smaller Cannabis Business Operations Need More Support
Cannabis business owners want to be able to operate in full compliance with California law and function as a legitimate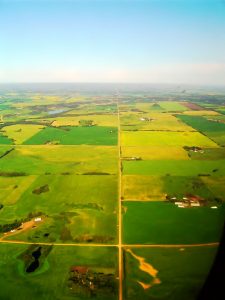 business. They are open to paying taxes and following the rules. However, they are facing many barriers to achieving this end goal while operating a successful business – one of the biggest being the law itself.
This message was delivered loud and clear at a recent meeting in Ukiah, Calif., which included government officials and Northern California marijuana industry leaders in the first gathering of its kind, according to The Press Democrat.
The Sonoma County agriculture commissioner used this forum to address the seemingly endless patchwork mix of state and local regulations to which marijuana businesses must adhere and how detrimental they have been to established cultivators who want to operate legally under Proposition 64. Known as the Adult Use of Marijuana Act, Prop 64 went into effect earlier this year and allows adult-use marijuana legal in the state – but only for counties and cities whose leaders chose to adopt the law. Local governments have the right to continue to ban adult-use marijuana and to regulate it as they see fit.
Our experienced Riverside cannabis business attorneys know hyper-local regulations on top of the state regulations have become an onerous obstacle for smaller business owners. As such, the rules inherently favor larger corporations, which have the infrastructure and capital to adapt to the ever-growing list of guidelines and laws. Farmers at the meeting shared anecdotes of mega-operations nabbing licenses in bulk, while smaller cultivators struggle to meet the requirements to obtain one.  Big corporations have been taking advantage of a loophole in state regulations that capped the size of an operation per license, but did not limit how many licenses one owner can obtain. And now the state is opening the doors to large-scale farms, something that was supposed to be restricted until 2023, making it even easier for big business to take root.
These stifling policies are having effects throughout the supply chain as well. Without more licensed cultivators, there is not enough inventory to go to distributors, dispensaries, and retailers.
Part of the problem, participants said, is that many of the rules have been made to appease those who fear cannabis. They are looking to leaders to help dispel the myths that have kept marijuana underground for far too long. Of course some rules are necessary, but others are only meant to soothe the apprehension of those who don't want to trust the evidence right under their noses. We need to limit regulations to those that actually help the environment, communities, employees, and the safety of consumers, rather than those that are based on fairytales.
Until that time, our knowledgeable team of attorneys can help you understand current laws and regulations and decipher what you need and don't need to get your business in compliance. We streamline the process so you can focus on what you do best: running a great cannabis business that serves the people of California. We want to see your business succeed and can equip you with the tools to put you on the right path.
The Los Angeles CANNABIS LAW Group represents growers, dispensaries, collectives, patients, defendants, workers and those facing criminal marijuana charges. Call us at 949-375-4734.
Additional Resources:
Smaller Pot Growers in State Feel Stifled, March 1, 2018, Julie Johnson, The Press Democrat
More Blog Entries:
Small Marijuana Farmers Take State to Court, Feb. 7, 2018, L.A. Marijuana Lawyer Blog