Employees of Medical Marijuana Dispensaries in Los Angeles Join List of Unionized Workers
Medical marijuana may or may not be legal in the city of Los Angeles in the coming years, but in an effort to ward off a potential citywide ban on medical marijuana dispensaries in Los Angeles and to protect their rights, workers are coming together to form a labor union.
The formation of this union shows the true economic power and clout of the industry, despite sanctions and attacks at a local, state and federal level.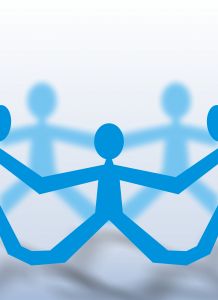 According to the Los Angeles Times, employees of medical marijuana dispensaries have now joined forced with pharmacists, healthcare workers and grocery workers at the United Food and Commercial Workers, Local 770. During a recent news conference, the head of the union vowed to leverage the "full force" of its near 40,000 members to help keep dispensaries in the city open for business.
Our Orange County medical marijuana lawyers understand that the city of Los Angeles is currently contemplating a ban that would prohibit businesses to sell medical marijuana. Under the current proposals, patients and caregivers would still be permitted to grow it. Back in January, City Attorney Carmen Trutanich asked city council to eliminate Los Angeles' current ordinance, which allowed dispensaries to operate through a lottery system. Trutanich says that a court's decision puts restrictions on what cities can do to regulate dispensaries.
"Unionization and collective bargaining bring better training, less turnover, and more stability to the health care industry. This is a positive step towards successfully integrating compassionate care into our system of health care," said Rick Icaza, president of Local 770.
Right now, the state's Supreme Court is planning on reviewing the rulings through a lower court and looking into how much local government can do to oversee and regulate such operations. This ruling could potentially take a year or more.
As we recently reported, Council member Jose Huizar is one of the top fighters for this kind of ban. In his district is Eagle Rock, a community where there have been many complaints filed by the areas' activists regarding a lot of dispensaries operating in the area.
The president of Local 770 says that the union is planning on challenging city officials to find an ordinance that would not completely prohibit dispensaries. The president adds that a union within this industry is the next step to take in stabilizing and professionalizing this specific industry of healthcare.
A complete ban on these dispensaries would affect more than patients. Valuable jobs would be also be taken from the community.
The state's director of Americans for Safe Access, Don Duncan, says that he hopes that the creation of this union will help an industry that is commonly misunderstood.
Unions bring medical marijuana into the field as a legitimate industry. Various branches of the United Food and Commercial Workers already have unionized workers in other parts of California and in Colorado.

The CANNABIS LAW GROUP offers experienced and aggressive representation to the medical marijuana industry in Los Angeles and in many of the nearby areas. Call 949-375-4734 for a free confidential consultation to discuss your case.

Additional Resources:
Workers at L.A. pot dispensaries form labor union, by Kate Linthicum, Los Angeles Times
More Blog Entries:
Crackdown on Crackdown on California Medical Marijuana Unhinges Mutually Beneficial Arrangements, Marijuana Lawyer Blog, March 19, 2012
California Medical Marijuana Supported by Wide Range of Celebs, Marijuana Lawyer Blog, March 10, 2012