L.A. Medical Marijuana Defense: A win in People v. Chan
All too frequently in this line of work, our Los Angeles medical marijuana attorneys meet with clients who have been treated unjustly by overzealous police or prosecutors.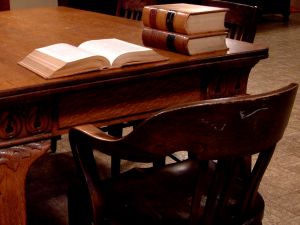 Increasingly in these Los Angeles medical marijuana defense cases, it has to do with the federal government, imposing laws contrary to those voted upon by the people of California. However, local law enforcement sometimes see employees of marijuana dispensaries and collectives as easy targets. Individuals and businesses who are clearly in compliance with state laws should not be subject to harassment and arrest.
Unfortunately, though, that is what happened to our client in People v. Chan. Our client was an operator of a marijuana collective. While in the course of carrying out the legal duties of his business, he was stopped by police.
At the time he was pulled over, he was transporting medical marijuana for his collective. Police slapped him with two felony charges – sale and transportation of marijuana in violation of Health & Safety Code11359.
In the first law, California Health & Safety Code 11360(a), it is stipulated that "except as otherwise provided by this section or as authorized by law," anyone who participates in transporting, importing, selling, furnishing, administering or giving away of marijuana – or anyone who even offers to do so – will be subject to a prison sentence of between two and four years. At issue here is the first part of it – "as authorized by law." Under California law, our client was in fact allowed to be transporting marijuana in the course of his business at a legal marijuana collective.
The second law, California Health & Safety Code 11359, indicates that possessing marijuana for the purpose of selling it is a felony. Again, at issue here was the fact that our client had the right to possess marijuana with the intent to sell it – as the operator of a legal marijuana collective.
At issue in our case was showing proof that our client was acting within the boundaries of California's medical marijuana laws, which allow marijuana collective operators to conduct their business legally.
The CANNABIS LAW GROUP takes on these cases because we believe strongly in the rights of our clients to operate freely – without the threat of prosecution – when they are acting within the scope of the state's medical marijuana laws and the intended purpose therein – which is to be allowed to provide marijuana for its medicinal properties to ill patients for relief of pain and other ailments.
In preparation for this case, our lawyer was on the front lines of negotiations with the District Attorney. While plea deals were laid out on the table, our lawyer flatly informed the prosecution that nothing but a dismissal would be acceptable. That demand was initially refused, but our lawyers pressed forward, confident in the strength of the case.
An effective attorney needs more than just a firm grasp of the law. He or she needs to know how to implement an effective strategy, given the unique circumstances of each case, that will ultimately render the best possible outcome for the client.
Medical marijuana has become a hot-button topic and a way for prosecutors and politicians to flex their political muscle. At the end of the day, however, what's right is right and judges and juries must follow the letter of the law.
In this case, what needed to be proven was that our client had been operating in compliance with California's medical marijuana laws.
As a preliminary hearing drew nearer, Medical Marijuana Defense Attorneys prepared witnesses to testify on our client's behalf. Witness after witness – including seriously ill medical marijuana patients – took the stand and spoke in defense of our client.
Prosecutors, upon seeing the fortitude of our case, had no choice but to agree to a dismissal.

The CANNABIS LAW GROUP offers experienced and aggressive representation to the medical marijuana industry in Los Angeles, throughout Orange County and elsewhere throughout Southern California. Call 949-375-4734 for a confidential consultation to discuss your rights.
More Blog Entries:
Orange County Marijuana DUI a Target for Law Enforcement, March 6, 2012, Los Angeles Marijuana Lawyer Blog