Fact-Checking the Acting DEA Head on Medical Marijuana
When the Drug Enforcement Agency released its 2015 National Drug Threat Assessment, the acting head of the DEA made a controversial comment. While the DEA official said that marijuana extracts showed promise, he went on to indicate that smoking marijuana had never been shown either safe or effective as a medication. Fortunately, Fact Check.org looked at the truth of his statement and determined it was false.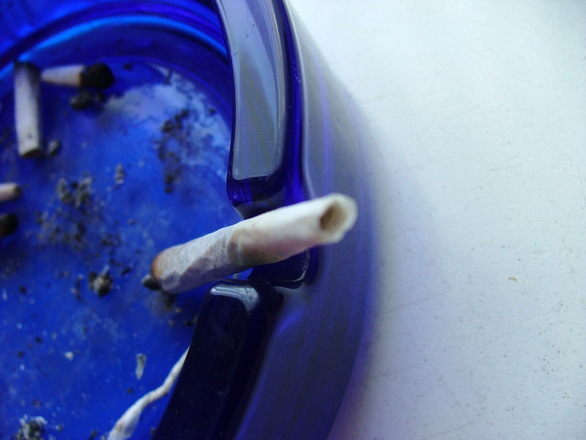 While the research is still being done on medical marijuana, the information that is available indicates that side effects are generally mild and that substantial medical benefits are apparent. It is important to have accurate information about both risks and benefits of medical marijuana, just like with other medications, in order to make actual, informed choices. Those in positions of authority should not contribute to spreading false information that could impact the ability of people with serious medical conditions to get access to medication they need.

Fact-Checking the DEA's Medical Marijuana Claims
The first incorrect information provided in the acting DEA head's statement was the claim that most people are referring to smoking the leaf of marijuana when discussing medicinal marijuana. Marijuana is actually consumed in many forms for medicinal use, including in pill form that does not require a user to inhale the substance.
However, even smoking and inhaling marijuana has been shown to have medicinal benefits according to the small number of studies that have addressed the issue. In the Journal of the American Medical Association, a June article looked at 79 total trials involving medicinal marijuana, including trials where smoked cannabis was used. The evidence demonstrated a reduction in pain, as well as certain other beneficial health effects.
One study assessed the impact of smoked cannabis on HIV-associated sensory neuropathy, which is a condition that can cause significant pain in the nerves of the hands, feet, and other body parts. Those who had smoked cannabis experienced a 34 percent reduction in pain, while the placebo group indicated only a 17 percent reduction. No serious adverse health effects were reported. Other studies have confirmed the benefits associated with smoke cannabis for this medical condition, with 46 percent of cannabis users reporting at least a 30 percent reduction in pain, compared with only 18 percent of placebo patients.
Smoked marijuana has also been used to control spasticity in multiple sclerosis patients. In a 2012 Canadian Medical Association Journal article, patients had greater reductions in spasticity after smoking cannabis as measured by a modified Ashworth scale.
Further studies are necessary to fully determine all health benefits associated with smoking marijuana, and with marijuana derivatives. Los Angeles medical marijuana lawyers know that because of the inclusion of marijuana on the federal list of Schedule 1 drugs, conducting such studies presents logistical difficulties.
If the DEA would assess the actual evidence demonstrating health benefits of marijuana, rather than making statements that are not based on fact, perhaps this could go a long way towards making it easier to legalize marijuana on the federal level and open up the door to more studies of the benefits that cannabis provides.
The Los Angeles CANNABIS LAW Group represents growers, dispensaries, collectives, patients and those facing marijuana charges. Call us at 949-375-4734.
More Blog Entries
Cannabis Less Dangerous Than Heroin, New DEA Chief Concedes, Aug. 2, 2015, Los Angeles Marijuana Lawyer Blog