Feds Raid Long Beach Dispensaries, Arrest 40
The federal crackdown on California marijuana dispensaries continues, the most recent efforts taking place in Long Beach, where local police and agents with the federal Drug Enforcement Administration teamed up to raid 7 dispensaries and make 40 arrests.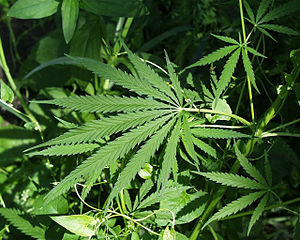 Los Angeles marijuana lawyers understand that it's part of local leaders' efforts to shut down every single marijuana retailer within city limits, in accordance with ban that is currently in place.
The measure, spelled out in Long Beach Municipal code Chapter 5.89, bans all medical marijuana collectives from operation in the city. However, the measure was deemed by a Los Angeles Superior Court judge to be preempted by state law, and therefore invalid. The judge had said the ban was almost identical to a ban in L.A. county that had already been struck down.
The decision essentially struck down the city's power to force dispensaries to close. (City officials deny this interpretation of the ruling, arguing that other state courts have refused to issue injunctions on municipal pot shop bans.) Regardless, what the ruling could not do was alter federal law, which identifies the sale and distribution of marijuana for any reason as a crime.
This sets the stage for the continued barrage of assaults by federal authorities on law-abiding dispensaries.
The most recent raid occurred in broad daylight, with two of those locations targeted for alleged illegal cultivation.
One medical marijuana patient, a 54-year-old who suffers from back pain and torn ligaments, said he was present during one of the raids, as police and DEA agents came storming in with riot gear and a battering ram. He was detained and questioned for nearly an hour before he was released. When he asked police if he would be allowed to take his medicine with him, the officers denied him and said they were confiscating everything on the premises.
At least one prior raid at a dispensary in Long Beach resulted in a civil lawsuit filed over the summer, in which the plaintiff alleged the law enforcement employed excessive force. Video of that action showed an officer stepping with both feet on the neck of a handcuffed volunteer with some 300 pounds of pressure. The two-minute long video ends when another officer shatters the camera lens. This occurred at a dispensary that was complying with state law, but reportedly did not have a city permit.
In the most recent case, those arrested face charges of owning and or operating a marijuana dispensary. Three of the locations targeted were reportedly red-tagged by the local fire department as posing immediate life-safety hazards. Anyone caught going inside can be arrested for trespassing.
There was a search warrant for an eighth location, but police reported it appears the operation had been relocated.
Police have issued a warning to all still-operating dispensaries in Long Beach to immediately shut down. Any who do not, the police said, will be targeted for closure and arrest.
Dispensary owners who are struggling to provide for patients in Long Beach need to immediately secure the services of an experienced marijuana attorney who can advise them of the best way to proceed and legally insulate their operation.

The Los Angeles CANNABIS LAW Group represents growers, dispensaries, collectives, patients and those facing marijuana charges. Call us at 949-375-4734.

Additional Resources:
Seven Long Beach medical marijuana sites raided by police, DEA, Oct. 10, Staff Report, Long Beach Press-Telegram
More Blog Entries:
Feds Set Sights on Los Angeles Medical Marijuana Dispensaries, Oct. 4, 2012, Los Angeles Marijuana Lawyer Blog