Gary Johnson Pushes Campaign and Medical Marijuana in Los Angeles, Nation
Gary Johnson, a Republican potential presidential candidate, made a recent appearance at the International Drug Policy Reform Conference in Los Angeles.
There were advocates from around the state pushing for the rights of the medical marijuana industry in California. Johnson spoke at the event, making promises to marijuana advocates to issue a full pardon for any resident who is serving prison time for a marijuana crime deemed to be non-violent if he is elected into office. His speech invoked cheers across the crowd. Unfortunately, this candidate's campaign is greatly lacking in much-needed media attention.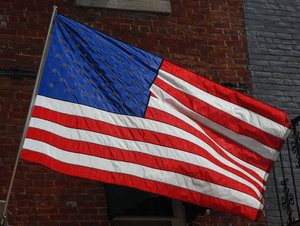 Last month the former governor of New Mexico appeared at Occupy Wall Street to speak economics with the protesters. Or take his announcement to forgo campaigning efforts in Iowa to focus on campaigning in New Hampshire. Many of these activities go unannounced with his lack of media attention. He continues on in being an advocate for tax reform to tax consumption in place of taxing income and an advocate for small government. Many political analysts have even compared him and his libertarian leanings to Ron Paul. One of his main viewpoints drawing attention is his current position on marijuana.
Our Orange County medical marijuana attorneys understand that Johnson has been pushing to legalize marijuana since 1999. He started the push as he was serving his second term as governor. He admitted to smoking the drug recreationally as a young boy. He reportedly started to use it recently to help to regulate his pain after a paragliding accident back in 2005. Whenever he's campaigning, people look at him and refer to him as the "marijuana guy."
Johnson is okay with that reputation despite the abundance of anti-drug supporters throughout the U.S. In a recent interview, Johnson quoted marijuana users as what could be the "largest untapped voting bloc in the country."
Recently, Johnson spoke about the Gallup poll that determined about half of Americans support the legalization of marijuana. He also stated that virtually no politicians feel the way he does on this issue. He also recently discussed the viewpoints of the Republican rivals of his, saying that they've looked past the effects of their drug war at the border. He says that this war has been about violence, guns and manpower, where the focus needs to be on prohibition — the real problem.
Johnson's viewpoints differ from many of his Republican rivals, except for Paul who says that each state should govern marijuana use. According to Mitt Romney, marijuana for both recreational use and for medical use should be banned nationwide, according to the Los Angeles Times. Johnson believes this medicinal treatment should be legal for all deserving individuals.
To make matters worse, Newt Gingrich, former Speaker of the House, is looking to expand the consequences and the prosecution for those who have been convicted of drug charges. He originally sponsored the "Drug Importer Death Penalty Act" in 1996. This bill aimed to give prison time or even the death sentence to those who have been convicted of trafficking drugs.

The CANNABIS LAW GROUP offers experienced and aggressive representation to the medical marijuana industry in Southern California. Call 949-375-4734 for a confidential consultation to discuss your rights.
Additional Resources:
Gary Johnson 'the marijuana guy' takes 2012 pitch to L.A., by Kate Linthicum, Los Angeles Times
More Blog Entries:
Officials Look to Redesign Feds Outlook on Medical Marijuana in Los Angeles and Elsewhere, Marijuana Lawyer Blog, October 31, 2011

Advocates Push New Ballot in Light of Federal Enforcement against Medical Marijuana in California, Marijuana Lawyer Blog, October 30, 2011