L.A. marijuana dispensary attorneys victorious in seeking ban against city ordinance
Los Angeles medical marijuana lawyers have been successful in obtaining an injunction prohibiting the city from enforcing an ordinance that would force the closure of the majority of its 500 medical marijuana dispensaries.
Our L.A. Dispensary Defense Attorneys represent more than a dozen medical marijuana dispensaries in Los Angeles and the surrounding area. We believe there is strength in numbers and urge you to contact the CANNABIS LAW GROUP to fight these local ordinances, which we believe violate state law and the rights of marijuana patients and businesses that are operating legally under state law.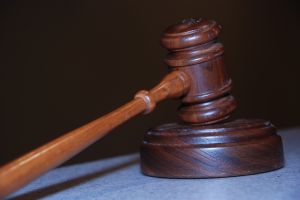 Administration of the city's marijuana ordinance — which passed this summer and would limit licensed marijuana businesses to between 50 and 75 — was already in a shambles, forcing the city to extend the deadline for compliance by another six months. The L.A. Times reports this latest ruling is a "setback in (the city's) faltering drive to limit the number of medical marijuana dispensaries."
The Times said the decision by Los Angeles County Superior Court Judge Anthony J. Mohr leaves the city with limited power to regulate marijuana dispensaries.
Mohr's ruling acknowledged "there is a good chance that a large number of collectives could open once this injunction takes effect." But he said the injunction was warranted because the dispensaries that sued the city are highly likely to prevail at trial."
It is the second ruling this month to take aim at the local city and county ordinances that are cropping up all over California. As we reported on our Marijuana Lawyer Blog, a court ruling was upheld, finding that the City of Anaheim cannot rely upon federal law in banning medical marijuana dispensaries from operating in that city.
Since enacting one of the state's most convoluted and complex ordinances, the city has come under heavy fire and has done a poor job of determining which dispensaries qualify to remain open under its own ordinance. More than 100 dispensaries have filed at least 42 lawsuits.
The city attorney's office was anything but gracious in defeat and indicated the city would likely go back to the drawing board in an attempt to use the judge's rulings as a means to draft an ordinance that might withstand legal attack.
Councilman Ed Reyes indicated he planned to have new proposals as soon as today. "My sense of urgency is that great," he said.
The city is facing huge challenges, not the least of which is getting its council to pay attention to something other than pot smokers. It currently faces a budget deficit of more than $200 million.

The CANNABIS LAW GROUP is representing more than a dozen dispensaries in lawsuits over local city and county ordinances in Los Angeles and the surrounding area. Call 949-375-4734 for a confidential consultation to discuss your rights.