The popularity of Delta-8 in California and beyond has soared in recent years. However, the legality of the substance has been called into question, with 21 states restricting it or even banning it altogether as of April 2022, sparking outcry from companies, customers, manufacturers, and distributors.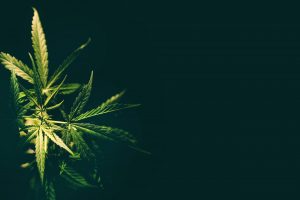 In California, despite having some of the most liberal cannabis laws in the country, delta-8 is still regulated and restricted. State law regulates using, possessing, selling, distributing, or producing hemp and marijuana-derived delta-8 products – similar to the way it regulates high-THC marijuana. Unlicensed distributors (either online or with brick-and-mortar stores) aren't allowed to sell any hemp-derived products (including Delta-8) with more than 0.3 percent THC. Licensed dispensaries, on the other hand, can. They can also sell delta-8 that is derived from marijuana. State law also regulates and restricts delta-10, THC-O and HHC products that contain more than 0.3% THC.
That said, back in may a federal appellate court in California held that delta-8 THC and other hemp-derived substances are legal under the 2018 Farm Bill. The U.S. Court of Appeals for the Ninth Circuit ruled this was true even if the products contained properties that were psychoactive.
The three justices unanimously held that goods made with delta-8 THC are legal under U.S. law. The Farm Bill establishes hemp as any part of the cannabis plant – including all cannibinoids, extracts, and derivatives – that contain less than 0.3 percent delta-9 THC by weight. However, the federal law says nothing about delta-8. The court said that while the wisdom of legalizing delta-8 products could be up for debate, it would not substitute its own policy judgment for that of the United States Congress. Continue reading