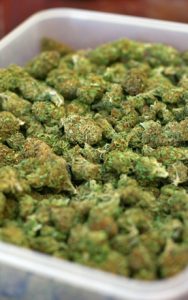 California regulators, marijuana business owners and law enforcement arms must all up their games in fighting the illicit cannabis market, a new report says.
Just last week, the National Cannabis Industry Association (NCIA), the cannabis industry's largest trade association,  issued a report urging all groups to do more in hopes of addressing the nation's ongoing vaping health crisis.
The NCIA report looked closely at areas specifically intended to help legal cannabis business owners catch up with, and eventually outpace, illegal marijuana businesses. Those include:
Relaxing financial burdens weighing heavily on licensed operations — specifically lowering legal cannabis product taxes;
Applying procedures that better identify counterfeit cannabis products; and
Removing barriers currently making it difficult for unlicensed cannabis companies to join the legal market.