Companies that produce CBD products for consumer sales need to be especially careful with respect to the potency of their product and proper labeling that does not make misleading medical claims. As our Los Angeles CBD lawyers can explain, these are the two fronts upon which most CBD product liability lawsuits and regulatory action were predicated on in 2022.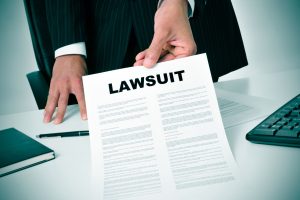 Public acceptance of CBD and cannabis products has grown, use has expanded, and even the federal government has been steadily easing restrictions.
However, where companies are too often getting caught up in litigation and regulatory scrutiny is with respect to potency, mislabeling, and misbranding.
Let's start with the risk of product liability claims. For those who are unfamiliar, product liability is when a consumer alleges that a product was defectively designed, defectively made, or the warning about the risks was inadequate. Claimants don't need to prove negligence, but they do need to show the product was the cause or a major contributing factor to the plaintiff's illness or injury.
The long-term adverse impacts of CBD (or lack thereof) aren't really widely known because research on these products has been so restricted over the last several decades. The U.S. Food and Drug Administration has raised concern about the potential for CBD to interact negatively with certain medications, and that it might cause liver damage. But the extent to which this is true isn't well-known because it hasn't been thoroughly studied. These potential harms could end up being the subject of lawsuits in the future. President Joe Biden recently passed a law permitting advanced research on the risks and medical benefits of both cannabis and its derivatives – including hemp-derived CBD. Continue reading